Gone are the days of metal pipes that were prone to corrosion, chemical deposits, bacteria formation and leaky joints. Plastic pipes revolutionised the plumbing industry by providing a cheaper, more effective, and long-lasting solution for plumbing problems.
When plastic pipes were introduced, they were not as effective as they are today. With years of technological advancements, experts have developed highly refined quality plastic pipes that stand the test of age-old plumbing problems.
With that in mind, in this article, we are going to talk about the best categories of plumbing pipes that are becoming the modern-day preferred choice for plumbing requirements. Stick to the end of this article to learn more about the features and functionality of the must-have plastic pipes.
PVC Pipes
What makes a pipe an ideal choice for a piping system is its ability to resist corrosion, withstand weather conditions, and bear with pressure and occasional turbulence. While most of the top-quality plastic water pipes have these qualities, let's explore what sets PVC a class apart from others.
Made up of Poly-Vinyl Chloride, these pipes offer high strength and durability. As compared to metal and concrete pipes, PVC pipes are much lighter. PVC plumbing pipes are used for agricultural, residential, and commercial purposes mostly. Additionally, these pipes are used for drainage systems and sewers.
When it comes to the transfer of potable water for household or agricultural purposes, an unplasticised variant of PVC pipes named uPVC is used. This variant is free of any toxicants and is an economical, long-lasting solution for various agricultural and household requirements. More about uPVC fittings later below.
ASTM
ASTM piping system is also known as the uPVC piping system. As we discussed earlier, uPVC pipes are formed by unplasticisation of Polyvinyl Chloride. These pipes are highly cost-effective, easy to install and multi-purpose.
ASTM plastic water pipes are widely used in residential and commercial complexes for the transfer of cold water. What makes the ASTM piping system a plumbing essential is the cluster of various features such as UV resistance, lightweight, leak-proof joints, and smooth surface.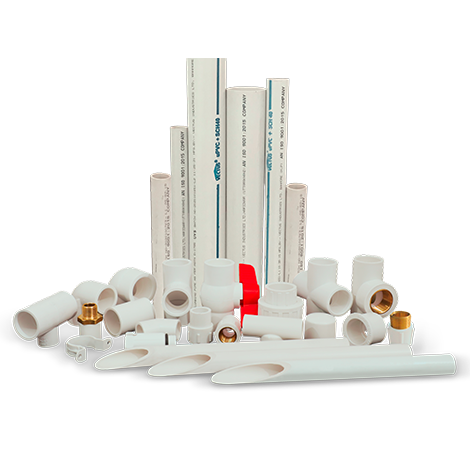 The smooth inner surface of these pipes prevents bacterial growth and offers a heavy flow rate with low turbulence making ASTM an ideal choice for the transfer of potable water. These pipes are also popular because they can be installed easily without needing expensive equipment and require low maintenance.
PPR Pipes
Manufactured using Poly-Propylene Random Copolymer (PP-RC), these pipes have an excellent ability to function well under varying temperatures ranging from -20℃ to 90℃. Not just that, PPR pipes are highly resistant to chemicals.
Since these pipes are immune to oxidation and calcification, they make a great fit for industrial plumbing requirements. PPR piping systems are used in pharmaceutical plants and other industries to transfer chemicals and chemical waste.
Thanks to their excellent ability to withstand varying temperatures, these pipes are used for residential, commercial and agricultural purposes for the transfer of cold or hot water. The high strength coupled with lightweight makes these pipes a good choice for industries.
CPVC Pipes
Chlorination is the process of adding chlorine to kill bacteria, fungi, and other germs. When PVC pipes are chlorinated, a new thermoplastic variant CPVC is formed. CPVC has some unique features as compared to PVC pipes, for example, CPVC pipes are fire-retardant and can withstand a wide range of temperatures.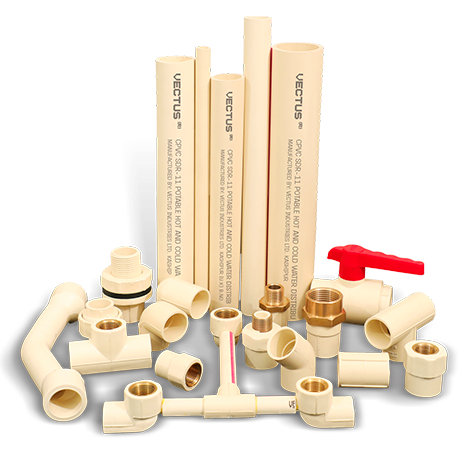 CPVC pipes are highly durable and offer joint security, thanks to solvent cement welded joints. These pipes are more flexible as compared to PVC pipes and can last up to 50 years under optimal conditions.
CPVC plastic water pipes can face harsh chemical environments. Therefore, these pipes are used in industries for chemical processing, mineral process, and water treatment. Being fire retardant, CPVC pipes are used in fire sprinkler systems.
Composite
Composite pipes are made of an aluminium base shielded by an inner and outer layer of Polyethylene. Using intermediate adhesive layers, the polyethylene layers are permanently glued with an aluminium core.
Composite piping systems are known for their unmatched strength and durability. Usually, these pipes last for over 50 years. These plumbing pipes bring the best of metal and plastic pipes in one place, making them a popular choice for household plumbing requirements.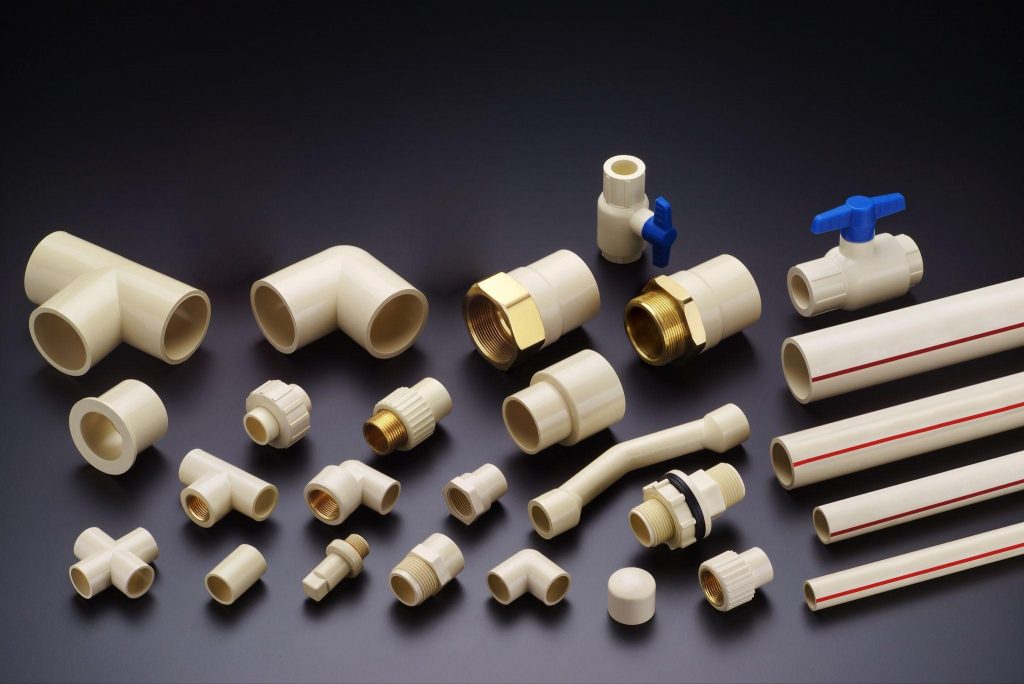 Composite pipes are corrosion resistant, chemically inert, non-toxic and have a great flow rate. The aluminium core in these pipes helps to retain the shape under heavy pressure, high load, and varying temperatures.
When it comes to plumbing, it is important to understand which type of pipe will be most suitable for any operation. Knowing so will not only not increase the lifespan of the piping system but also save you a lot of money. If you wish to learn more about different types of pipes and their range, please click the link below:
https://www.vectus.in/pipes-fittings