Vectus Industries Limited manufactures PE-AL-PE multi-layer Composite Piping Systems, which are composed of an aluminium core encased in an inner and outer layer of Polyethylene. All the layers in a composite pipe are permanently bonded together by intermediate adhesive layers. The level of thickness of the aluminium layer in Vectus Composite Pipes has been selected to meet compressive and flexural strength requirements. This helps to combine the advantages of metal and plastic pipes and eliminate the disadvantages of both materials at the same time. The aluminium core is absolutely diffusion tight and reliably prevents oxygen or gases from permeating into the pipe. It compensates and reduces snap-back forces and heat expansion with changes in temperature.
Vectus Black Composite Pipes are manufactured as per IS standard 15450:2004 while Yellow Composite Pipes as per ASTM F- 1282.
The available range of Composite Pipe & Fittings varies from 1014 to 4050. (These sizes are available in White/Orange/Blue colours also and will be manufactured as per the order)
The life span of these pipes is more than 50 years.
Advantages of PE layers
PE layers in Composite piping systems provide all the benefits of a plastic pipe which include:
Corrosion & scale resistance
Chemically inert
Smooth surface for better flow rate
Non-toxic & rust-free
Advantages of Adhesive layers
Perfectly bond the metal and plastic layers.
Absorb eventual shifting movements between the plastic and the metal layers; likely to occur in opposite directions.
Give the Composite pipe, advantages of a single component pipe.
Advantages of an Aluminium core
It acts as a permeation barrier against the entry of contaminants.
It limits oxygen permeability to an absolute zero.
It provides mechanical resistance to deformation.
Restricts expansion or contraction which could occur due to a change in temperature.
Pressure Table for Composite pipes
Specification (mm)
Minimum Burst Pressure (Mpa)
Min. Ring Strength (N)
Test Pressure at 20°C (Mpa)
Test Pressure at 60°C (Mpa)
Working Pressure
Working temperature (°C)
1014
7
2100
3.00
2.50
1
- 40° to + 95°
1216
6
2100
3.00
2.50
1
- 40° to + 95°
1620
5
2400
2.70
2.50
1
- 40° to + 95°
2025
4
2400
2.60
2.50
1
- 40° to + 95°
2532
4
2700
2.30
2.10
1
- 40° to + 95°
3240
3.5
2700
2.20
2.00
1
- 40° to + 95°
4050
3.5
2700
2.10
1.90
1
- 40° to + 95°
Thermal Conductivity: The Thermal conductivity of a Vectus Composite Pipe is 0.45 W/m-K, about 1/100 than that of a steel pipe, but only several times higher than that of insulation material.
Chemical Resistance: The inside and outside Polyethylene is a kind of symmetrical & non-polar material with a stable characteristic. At normal temperature, it does not dissolve in any solution and is resistant against various kinds of acids, alkali & salts.
Hygienic Property: Vectus composite piping systems are hygienic, toxic-free, rust-free & resist the growth of micro-organisms preventing contamination of water. As medical & oxygen supply pipes, they are absolutely safe & the purity of the media of these pipes is maintained at all times.
Burning Resistance: The PE- AL-PE composite structure gives the composite pipes a much better burning resistance as compared to any other Polyethylene pipes. In the test, the burning resistance of the Vectus Composite Pipes reached grade BL & GB 8624 stipulations for wire & cable conduit plastic materials.
Hydraulic Function: The roughness coefficient of a Vectus Composite Pipe is 0.007. The inside wall is very smooth, scale-free & low flow resistance. This makes the pipes ideal for carrying fluids. Due to the hard but flexible composite structure, the lashing pressure is quickly eliminated, thus no disturbing sound occurs.
Installation: Vectus Composite pipes are bendable but never spring back and do not deform under pressure.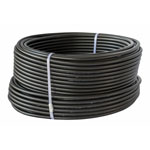 Composite Black Pipe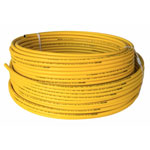 Composite Yellow Pipe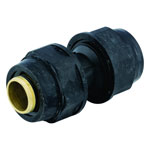 Polymer Equal Straight Union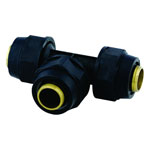 Polymer Equal Tee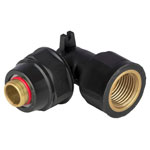 Polymer Female Elbow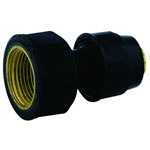 Polymer Female Straight Union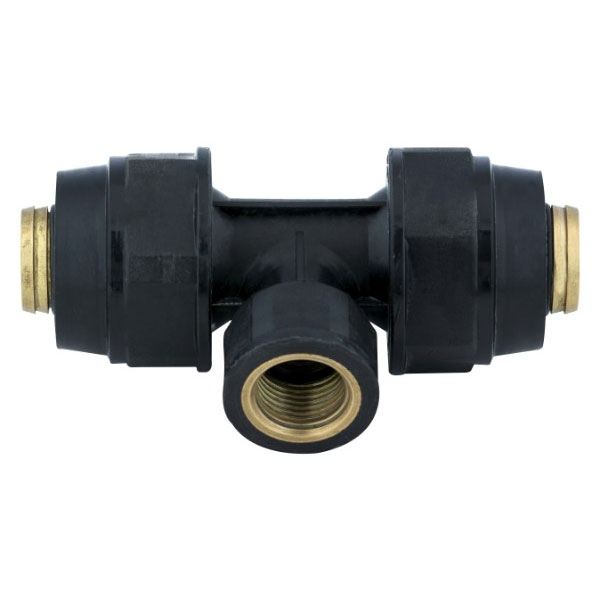 Polymer Female Tee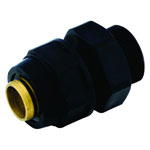 Polymer Male Straight Plastic Union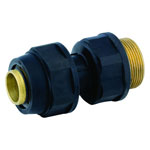 Polymer Male Straight Union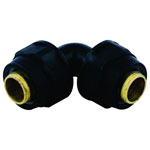 Polymer Equal Elbow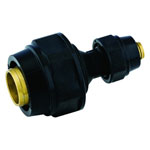 Polymer Unequal Straight Union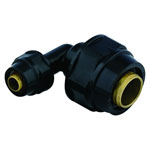 Polymer Unequal Elbow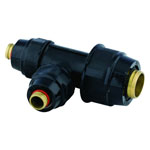 Polymer Unequal Tee

Threaded End Plug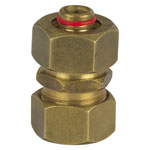 Equal Straight Union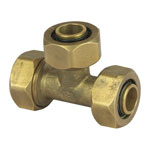 Equal Tee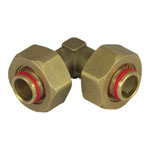 Equal Elbow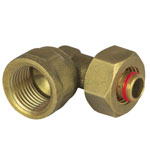 Female Elbow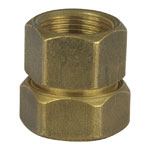 Female Straight Union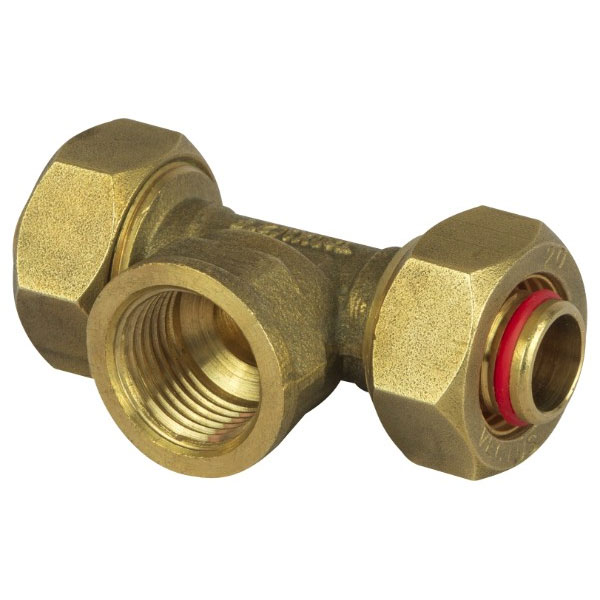 Female Tee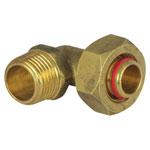 Male Elbow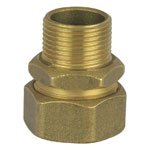 Male Straight Union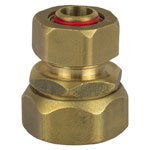 Unequal Straight Union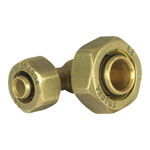 Unequal Elbow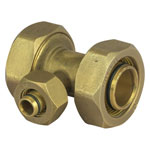 Unequal Tee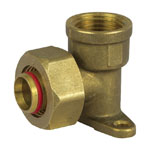 Wall Plated Female Elbow

Male Tee

Cross Tee

Male Gas Nozzle Valve

Female Gas Nozzle Valve

Equal Valve

Male Valve

Female Valve

Reamer

Seven Size Rounding Tool

Deburring Tool

Cutter