Vectus CPVC pipes and fittings are manufactured using world-class raw material and technology, which makes them ideal for both hot and cold water distribution systems. These pipes are made from a special plastic, chemically known as Chlorinated Polyvinyl Chloride, commonly known as CPVC.
Vectus CPVC pipes have a unique combination of high impact resistance, with no compromise in the pressure bearing capacity / tensile strength or Vicat softening temperature. These qualities lower the chances of cracks/damages while handling, during storage, and installation making them suitable for-
Hot and cold plumbing for commercial or residential use
Transfer of potable water
Transfer of corrosive fluids for industrial use
Benefits of CPVC Piping System
Long Service Life - CPVC pipes are expected to last upto 50 years under optimal conditions. Due to the rigorous quality testing, CPVC Pipes and Fittings maintain long term structural integrity and strengthl.
Easy installation and handling - Installation of CPVC Pipes and Fittings is very easy. No electric/heat source is required making installation cost-effective.
Joint Security :- A solvent cement welded joint is the strongest part of the CPVC Pipes and Fittings system. Pipes are joint with CPVC Fittings with an easy solvent cement welding process which is much safer than other installation processes.
High Strength - Vectus CPVC Pipes and Fittings are highly durable and have the power to bear higher temperatures when compared to other PVC Piping systems available in the market.
Vectus CPVC pipes are manufactured as per IS 15778 & ASTM F 441 while the CPVC fittings are manufactured as per ASTM D 2846 & ASTM F 439 in CTS (Copper Tube Sizing).
Vectus CPVC Pipes are available in SDR 11, SDR 13.5, SCH 40 & SCH 80. The available range of CPVC pipes and CPVC fittings varies from 15 mm to 100 mm.
Hot and Cold water compatible: Vectus CPVC Piping System is compatible with both hot and cold water.
Corrosion and Chemical resistant: CPVC has excellent resistance even under the harshest of water conditions so there is no corrosion.
Lower bacterial growth: Bacteria growth with CPVC is far lower than with alternative piping materials - Copper, Steel, and other thermoplastics.
Low thermal expansion: It has a lower coefficient of thermal expansion than alternative plastics, reducing the amount that the pipe expands when hot water is running through it.
No Scale, pit, or leach formation: Even after years of use in the most aggressive conditions, Vectus CPVC pipes and CPVC fittings won't corrode despite low pH water, coastal salt air exposures and corrosive soils.
Fire Resistant: LOI is 60% and hence does not catch fire or sustain burning.
Thermal conductivity & insulation levels: Lower thermal conductivity reduces heat loss and requires reduced insulation levels.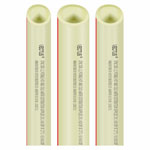 Pipe SCH 80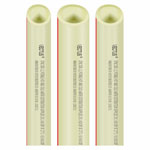 Pipe SCH 40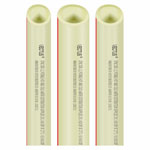 Pipe SDR 13.5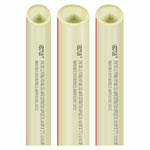 Pipe SDR 11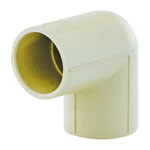 Elbow 90 Degree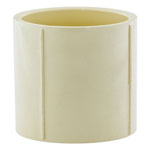 Coupler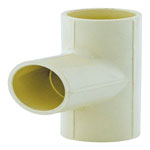 Equal Tee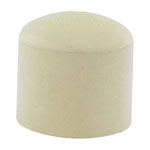 End Cap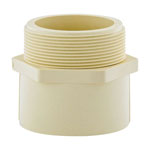 Male Adapter Plastic Threaded MAPT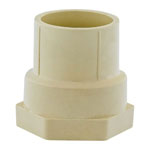 Female Adapter Plastic Threaded FAPT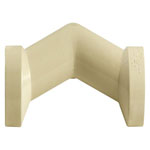 Step Over Bend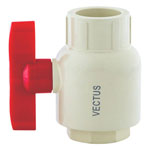 Ball Valve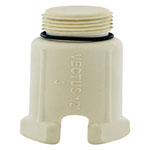 End Plug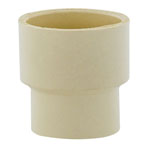 Reducer Coupler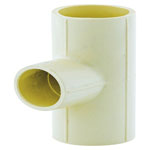 Reducer Tee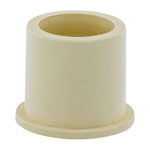 Bushing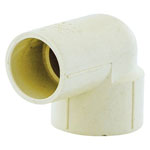 Elbow 90 Degree Brass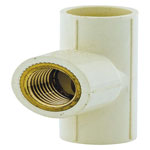 Brass Tee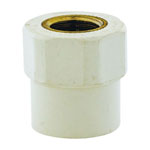 Reducing Female Adapter Brass Threaded FABT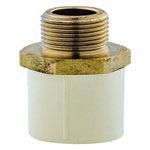 Reducing Male Adapter Brass Threaded MABT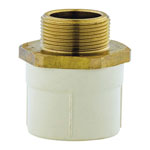 Male Adapter Brass Threaded MABT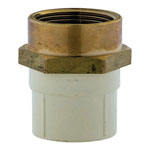 Female Adapter Brass Threaded FABT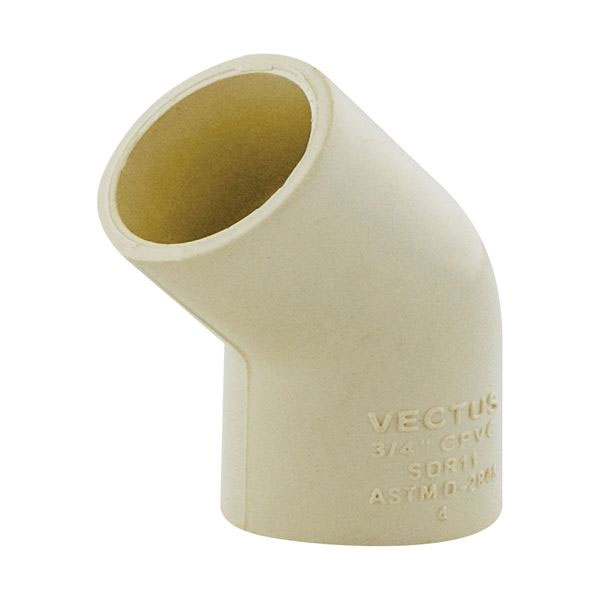 Elbow 45 Degree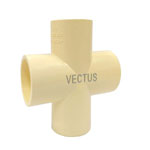 Cross Tee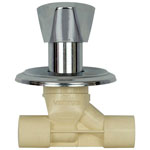 Concealed Valve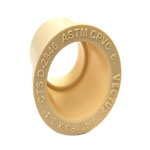 Transition Bush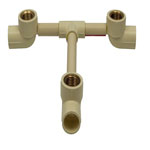 Wall Mixer Top And Bottom 6 Inches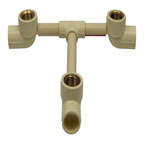 Wall Mixer Top And Bottom 7 Inches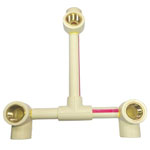 Wall Mixer Top And Side 6 Inches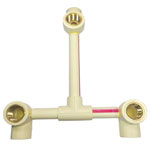 Wall Mixer Top And Side 7 Inches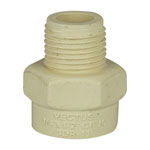 Reducing Male Adapter Plastic Threaded MAPT
Wall Mounted Female Elbow Plastic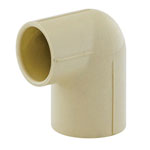 Reducer Elbow 90 Degree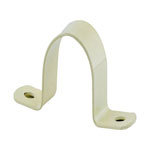 Pipe Clip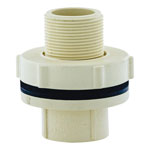 Tank Connection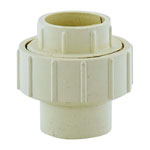 Union

Metal Extension

CPVC Solvent Cement

CPVC Cement Heavy Duty

CPVC Primer

Teflon Tape