India Ki Waterline
With a presence across the length & breadth of India and a footprint of over 3 decades, Vectus Industries Limited is one of the leading polymer-based Water Tanks manufacturers and Piping Solutions provider in India. With superior quality and cutting-edge technologies, we feel proud to be a one-stop solution for all kinds of water storage & transfer needs with the most diversified product portfolio in water tanks and plumbing systems. As a leading water tank supplier, we strive to transfer water in the most efficient manner by continuously innovating and delivering products to conserve the elixir of life. As a Water Tanks manufacturer, our products touch millions of lives across the country, truly making us "India ki Waterline".

As India ki Waterline, Vectus Pipes and Tanks lives and breathes the philosophy that nature and people matter, and results count - which is why our products enjoy a proven track record of excellence. A space that is largely unorganized and has companies from different walks of life competing, it ensures that the ultimate consumer, be it from the agriculture sector, the industrial sector or even the household sector is not only aware of the immediate benefits of opting for a Vectus product but is also educated about the consequences of their choice on a more long-term front, thus ensuring an ever-increasing number of brand loyalists.
One of the leading Water Tanks Manufacturer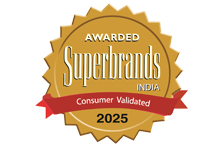 Vectus has always believed in constant innovation to stay abreast with the evolving needs of the society and its lifestyle. New age thinking and modern solutions has helped the company to come up with many firsts, making it a beloved and one of the leading water tank suppliers in the country. Vectus laid its foundation with the manufacturing of Rotational Moulded water tanks for storage. In 2009, it was the first to introduce Blow Moulded water storage tanks to the country, which are highly durable and cost effective. Today, Vectus is one of the leading water tanks manufacturers in the Blow Moulded water storage category. In fact, our new range of anti-bacterial and heavy metal-free tanks are certified as per European Standards. Vectus is a selected Superbrand in the water storage tanks category consecutively for the second year, widely regarded as the leading water tank suppliers across the nation.
One of the leading PVC Pipes Manufacturer
Vectus has spread its reach far and wide across the geography of the country over a period of 30 years. Besides foraying into the category of water storage tanks, Vectus entered the piping systems category as well, becoming one of the leading PPR and PVC pipes manufacturers. With more than 4300 dealers and distributors, 19 manufacturing plants and 4 depots across the country, Vectus has become one of the leading water storage and piping solutions in the country that adheres to the national and international standards of quality. Having a good piping system is key because it is responsible for end to end transfer of water, from the source to the user. It is of paramount importance that this transfer is done without causing any leakage or wastage. Vectus ensures that its piping system is strong enough to bear any external force and sustain under any environmental conditions. That philosophy has helped it become one of the largest PVC Pipes Manufacturers.

In addition to being a PVC Pipes Manufacturer, Vectus has a well-diversified portfolio of Piping Systems ideal for industrial, household as well as agricultural needs.