Thinking of remodeling your house or your washroom? Or is your home under-construction? Now that you've planned all interiors of your living spaces or washrooms, you need to think of an efficient plumbing system as well. There have been too many advancements in the Plumbing technology all around the world. Heavy metal pipes and fixtures have relatively become orthodox and have been replaced by modern plastics and alloys. While you spend a significant amount of money on fancy water appliances or hardware like sink faucets or showerheads, it is equally important to power them with quality pipes and fittings. Whether it is transfer of potable water or water for Industrial use, a durable piping system is a requisite so that it can bear any external force without any leakages and can withstand any environmental conditions.
Reliable Water Supply System
The pressurized water supply at your home enters through one main line which further bifurcates the line into two- the hot water system and the cold water system. However, sometimes uneven water temperatures can cause damages to your unreliable piping. With Vectus, you can save yourself from any such inconvenience. Vectus CPVC pipes, Vectus PPR and Composite piping systems can help prevent these issues.
Vectus CPVC pipes are manufactured from a special plastic with a unique combination of high impact resistance which reduces its chances of damage or cracks during storage or installation. It can withstand temperatures up to 93 degrees.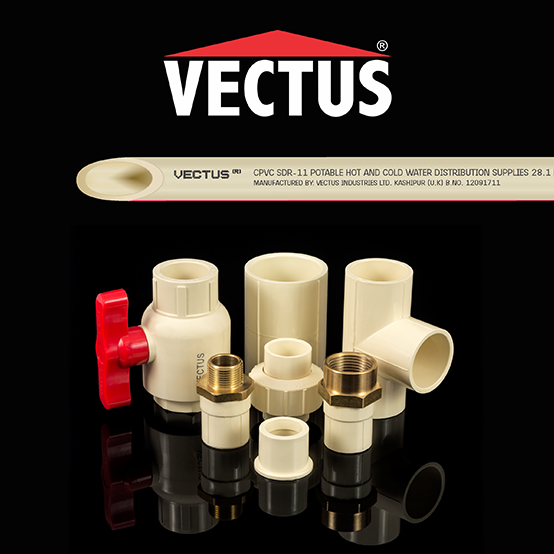 Vectus PPR Piping System, made from the most reliable polymer in the piping industry, Polypropylene Random Copolymer (PP-RC) is suitable for working temperatures ranging from -20 degrees up to 95 degrees Celsius, and is perhaps one of the most reliable sources for both hot and cold plumbing systems.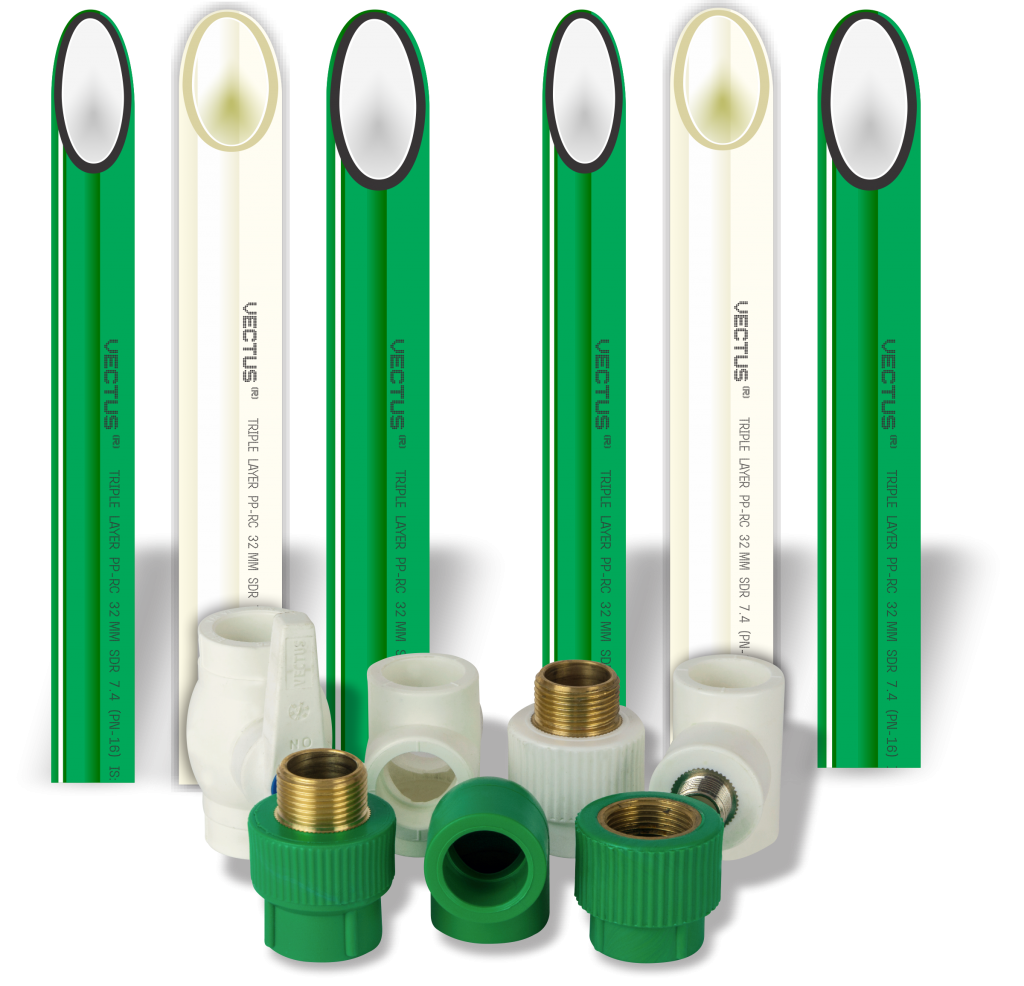 Vectus Composite Piping system is our flagship flexible pipe made of 5 layers. It combines the advantages of a metal pipe as well as a plastic pipe. Composite piping system is also eligible for hot and cold plumbing and does not face any issues of heat expansion or retraction.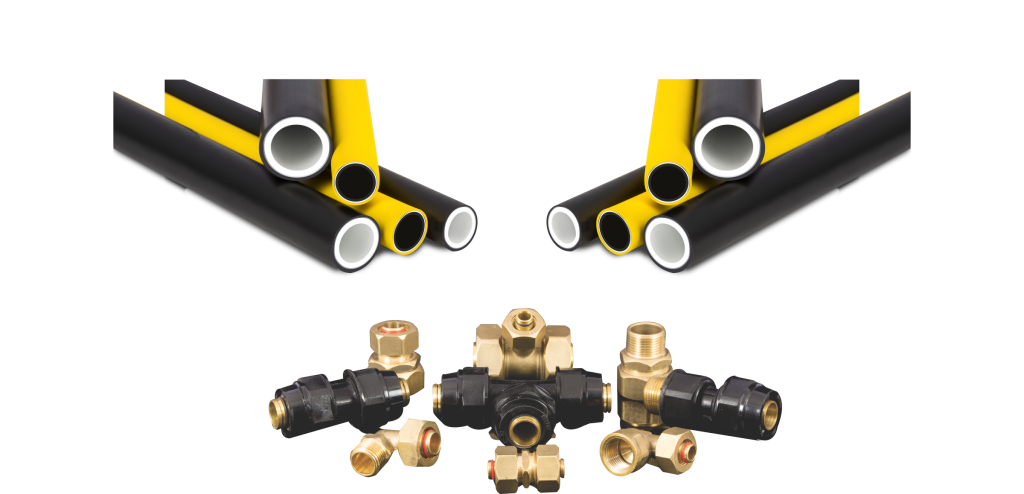 Drainage Systems
For a healthy living, a drainage system is a must. It allows constant flow of waste and water.It also prevents any accumulation of stagnant water which generally attracts mosquitoes and bacteria. So, it is always advisable to install a fully-equipped drainage system at home. Vectus SWR Drainage System is an absolute right choice for water discharge and drainage. The piping system is lightweight, UV Resistant, leakproof and comes with Ring-Fit and Self-Fit installation options. The pipe can also be used for Rainwater Harvesting purposes.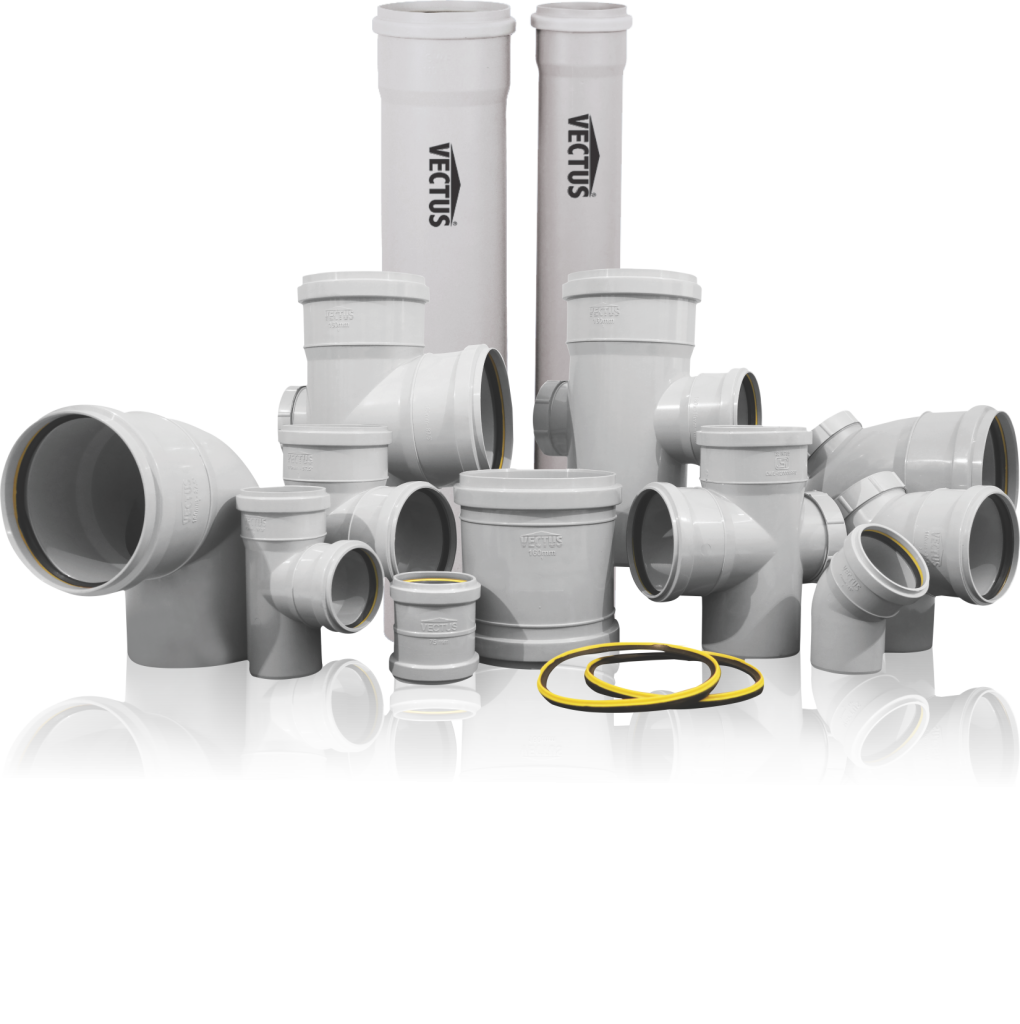 Vectus PE Manholes
A manhole chamber is one of the major components of any drainage or sewage networks. Earlier, Manhole chambers were built using bricks and concrete in India and so, the underground water, gases and chemicals would cause leaks and cracks. Vectus PE Manholes are designed with cutting edge European technology EN 13598-2 and possess too many advantages over the traditional concrete manholes. Vectus PE Manholes can easily be installed in hours unlike the week long installation for the latter. Vectus Manholes are corrosion resistant with hydraulically optimized flow profiles and are environment friendly.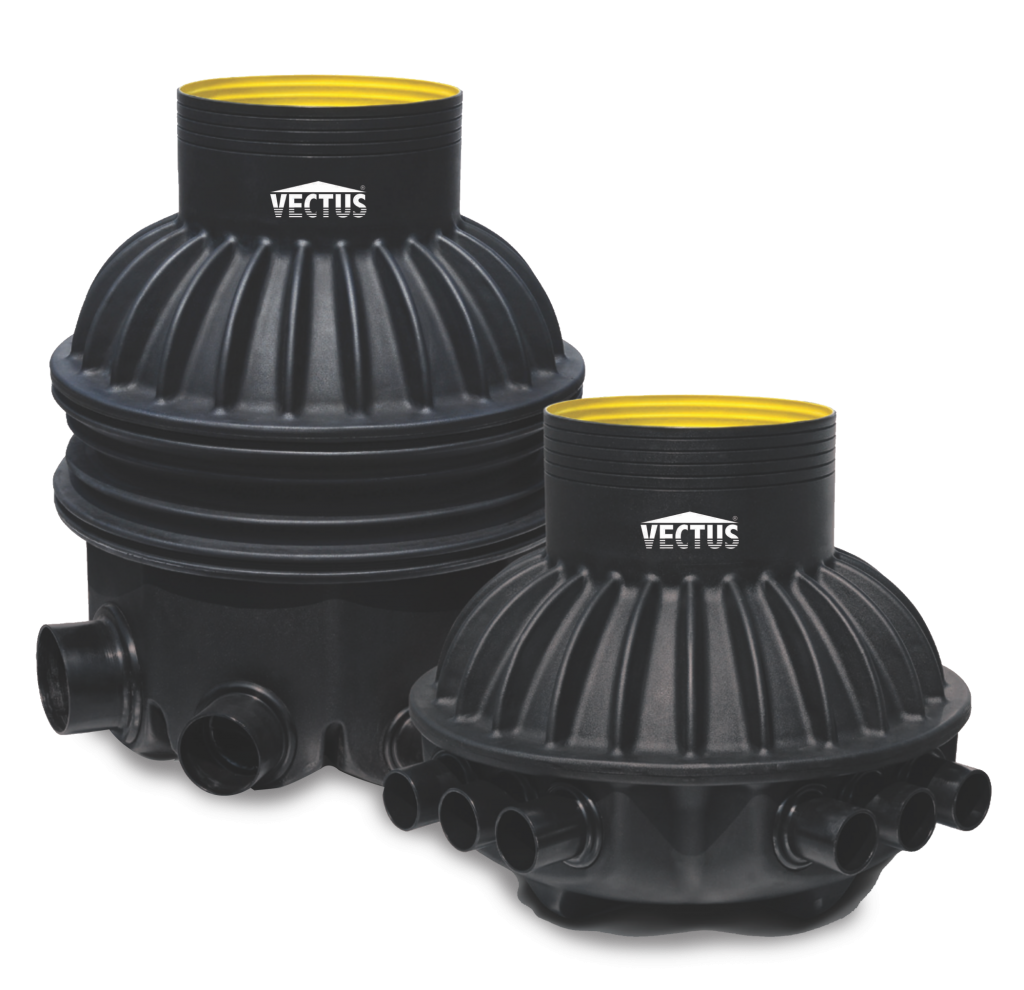 So, this sums up the main Plumbing requirements that your house needs before installation of any other water appliances or interior fixtures.Therefore, with Vectus, enable free flow of water across channels with its ultra-modern range of Corrosion Resistant and Leak Proof Plumbing solutions.To know more, visit vectus.in