Proper sanitation is a must to maintain good hygiene & health. One has to be consistent to ensure protection from infections and the spreading of germs. These germs are the root cause of dangerous illnesses that can put your health at risk. Generally, people assume that flushing the toilet & quick hand washing is the way to stay safe. But in reality, some simple steps should be followed to keep you & your family healthy. 
There are millions of harmful microbes spread across the surface of the toilet seats. Hence, one should be careful enough to not touch face or food without properly washing hands. If you have a family, then you can put up hygiene rules to make every member well-versed in sanitary habits. Let's take a look at some basic, yet most important toilet hygiene rules that should be maintained in every household or public space.
Rules to Maintain Toilet Hygiene
Sweep or mop the toilet floor using a disinfectant. Make sure every inch of the floor gets a clean stroke to collect the garbage or dirt properly. Once done, throw away the collected trash in the dustbin, and remember not to flush it down the drain or toilet. 
Clean the toilet seat after usage. You can use toilet paper to quickly wipe off the splashes and leave a clean toilet seat for the next person. This will also prevent infections like UTIs that can cause extreme discomfort & pain.
Always remember to flush once you're done. Being forgetful about flushing can cause problems for other members of the household. It's better to take an extra second to look and check the toilet hygiene before you exit.
Close the lid of the toilet while flushing and after using. It will prevent germs or bacteria from getting out of the toilet and keep your surfaces clean.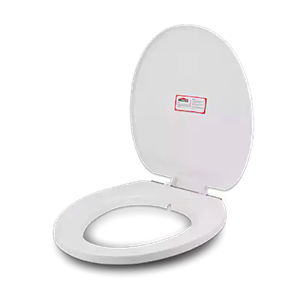 5. Clean the toilet using a toilet brush from time to time to scrub away the dirt, and prevent staining.
6. Disinfect door knobs, taps, flush handles, etc. after every trip to the loo. This will ensure safety for yourself and the next member using the toilet.
7. Wash your hands using soap & warm water. Create a lather by gently rubbing your hands for 20 seconds before rinsing them off with warm water. Proceed to dry off your hands using a personal hand towel.
8. Keep the floor dry & ensure proper ventilation inside the toilet. Damp floors can increase humidity levels inside the toilet space and creates an ideal environment for the birth of disease-causing germs. For ventilation, you can leave the bathroom window open for a while or install an exhaust fan.
9. Keep a quick-drying bathroom door mat that will trap the dirt & won't allow water to spread from the bathroom footwear.
10. Use a hand dryer after using a hand towel. This will completely dissipate any germs that might be sticking onto your palms. Though hand dryers are commonly found in public spaces, at home every member can keep a personal hand towel for drying off their hands.
11. Cover your water buckets with lids as stored water can also give rise to bacteria. Make sure to regularly clean the buckets, so that it stops the growth of any harmful germs.
12. Apart from indoor water buckets, make sure to timely clean your main water storage tank. You can easily rely on experts to simplify this task for you.
How can Vectus help you in maintaining toilet hygiene?
When it comes to choosing the perfect bathroom ware for households, industrial or infrastructural needs, Vectus can contribute greatly with its finest array of water tanks, flush tanks, pipes & fittings, plastic equipment, etc. 
Vectus is known for its decades of providing top-tier water storage solutions. The superior quality, consumer-friendly design & an excellent track record has made it one of the most trusted water tanks for many homes. It also provides flush tanks that have good water storage capacity and an efficient flushing system. Apart from tanks, it also has toilet seat covers that are made with quality material and have excellent durability. PTMT plastic taps are also in the product category that are scratch-proof, anti-static, resist environmental stressors, and prevent the collection of dirt.
One of the other brilliant product lines is plastic household products. From efficient buckets to mugs, the accessories have been designed aesthetically with bedtime quality material so that you can never witness any deformations or irregularities during your usage. Also, the bright and vibrant colors make a more lively ambiance while fulfilling all your bathroom needs.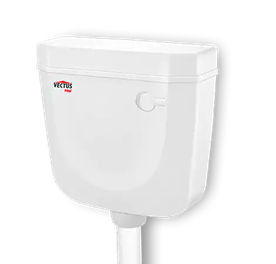 Conclusion: Flush, Wipe, Repeat!
Toilet hygiene is a habit that can be instilled with regular practice. Every individual should own this responsibility to take care of the environment and individuals. Today, public restrooms are largely avoided by many, simply because of their unhygienic conditions. They can often cause dangerous infections since they are used by the masses and unmindfully left without flushing or cleaning. Hence, sanitary practices should be converted into a habit and must be followed at all times.
There are a lot of families residing in small towns & villages that are still fighting for access to proper toilet hygiene. Reportedly, places without proper sanitation have spread and caused illnesses like diarrhea, cholera, typhoid, etc.
It's time that we stop taking our facilities for granted and consider ourselves lucky enough to have 24×7 access to proper sanitation. Come, let's together take an oath to always flush, wipe & repeat!