Gardening has changed over the years. There's no denying that people are adding more green to their lives and are exploring more options to unwind and escape from their regular lives. A garden pipe is an essential part of every house. A garden pipe can be used for multiple purposes like car washing, home cleaning, cooler filling in addition to its primary use of watering the greens in and around the house.
Different Material Used for Garden Pipes
There are different types of pipes that serve different purposes. Plastic piping in a house is most commonly used in three ways; for water service lines, for water distribution systems and for drain waste vents.
Nowadays, garden pipes are available primarily in PVC plastic. Initially, they were manufactured using natural rubber but the processing and manufacturing of rubber is costly. The pipes were bulky and hard to maintain and move around. Soon PVC garden pipes replaced the rubber hoses because they were lightweight and cheap.
Expandable hoses entered into the market a couple of years ago and changed the game in western countries. They are extraordinarily compact and made of latex which allow it to expand and contract on being subjected to water pressure. Although in India, these hoses have not been successful because the water usage pattern in our country is different and our taps have low water pressure.
Plastic water pipes are overall the best option and provide the most value for money.
Benefits of PVC Water Pipes in Your Garden
Steel, cast iron and copper are all good pipe materials that are still in use, but plastic water pipes offer many advantages that they do not. One of the biggest is that plastic is easy to cut and form into any shape or size needed, even on jobsites, which reduces the amount of labour required to install them.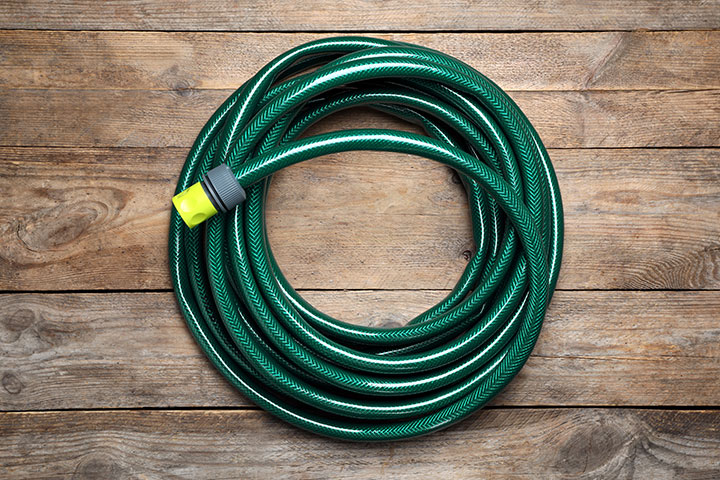 Polyvinyl Chloride (PVC) is one of the most widely used thermoplastic polymers in the world. PVC water pipes have clear environmental advantages over traditional materials. PVC is the world's most thoroughly researched and tested plastic. It has been proven that PVC meets all international standards for health and safety for the products and applications for which it is used. PVC is a low carbon plastic and requires less energy and fewer resources to manufacture. It lasts long with low maintenance and is easily recyclable.  It also exhibits excellent resistance to a wide range of chemical reagents and disinfectants, making it the ideal choice for your garden pipe.
Other benefits of plastic water pipe for water lines include:
Non-Reactive: A common issue with metal piping is that, when two dissimilar types are connected, they can react with one another and corrode, whereas plastic water pipes do not.
Corrosion Resistant: Many metals begin to rust after extensive contact with water and other fluids. Plastic water pipes will not, and it can even be specially formulated to meet the demands of the system they'll be an important part of.
Low Heat Conductivity: Many types of plastic piping can handle a wide range of temperatures without warping or cracking. At the same time, their low conductivity helps maintain the temperature of the water inside without creating condensation like copper pipes are prone to do.
There are a whole lot of garden pipes available in the market with a variety of colours, sizes, lengths, and materials. Therefore, it becomes challenging to find the right garden pipe for your desired purpose
Vectus Garden Pipes are free from any kind of heavy metals and are eco-friendly. Europa Garden Pipes and Indus Garden Pipes manufactured by Vectus are all-weather pipes segment which have a superior build, are lightweight, and guarantee a promise of top-notch quality.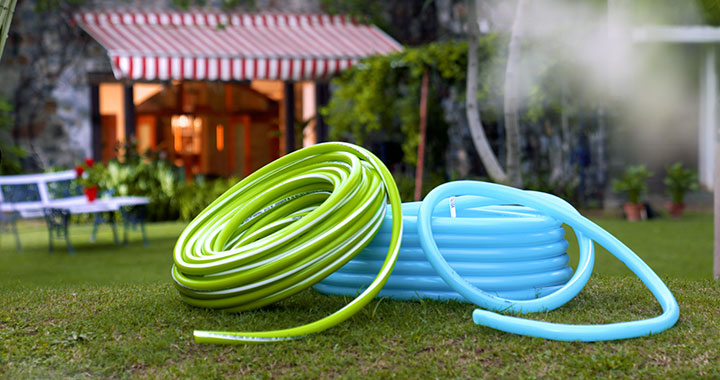 These pipes can withstand any degree of rise or fall in temperature without melting or getting stiff and have no oiliness on the surface in high-temperature conditions. These garden pipes are Made in India and Made for Green India.
Europa Garden Pipe is India's first and only European standard garden hose pipe. It is made as per European Union Guidelines on non-hazardous substances & RoHS Compliant. This pipe is immune to all types of tangles and cracks regardless of the frequency in which they are used. It also prevents the colours from fading and the translucence of the pipes prevents any algae or fungus formation. Vectus pipes can withstand both low and high temperatures.
Indus Garden pipes cater to all types of gardening and lawn care purposes. They can be used for a wide variety of applications such as cleaning vehicles, equipment, and industrial purposes at construction sites and factories. They are made without harmful chemicals and are phthalate-free.
Vectus is the perfect choice for all landscaping purposes offering true value in every sense. It serves all the varied needs of consumers by offering products that are fully loaded features. Do visit the website for more information.https://www.vectus.in/garden-products/gardening-products/garden-pipes