India is a country of all seasons. The season of sweltering heat, scorching sun and sweaty clothes keeps India on its toes. We are habitual of storing water in tanks that are installed on the rooftops of buildings and houses. The stored water is supplied to the entire household through pipes connected to different types of water outlets within the house.
Tips to keep your water tank cool
Starting from the use of water tank cover, various other ways can be implemented to maintain a favourable temperature for your home water tanks and keep it cool all through the seasons.
Let's have a quick look into a few tips to keep your water tanks cool all through the year:
Using a water tank cover on your home water tanks. The cover will act as a jacket for the entire water tank. These covers are made from a special UV resistant material that is insulated both from inside as well as the outside.
Painting the home water tank with reflective paint. White is a reflective paint that reflects all the heat back. Minimal amounts of heat will be soaked by the water tank, resulting in a cool temperature inside the tank.
Installing the home water tank in an enclosed or isolated place. The position of the water tank plays a vital role in maintaining the temperature inside of it. Keep the tank away from direct sunlight to prevent it from heating. In India, this becomes a tricky solution since most houses are designed in a way where the space for water tanks is designated usually on the rooftop.
Although effective, these tasks can be tedious, expensive and time-consuming, especially if you have to carry them out on a regular basis.
The most hassle free and convenient way to keep your water cool is by installing a water tank that is built to cater to this need.
Installing Vectus 4 Layer Water Tanks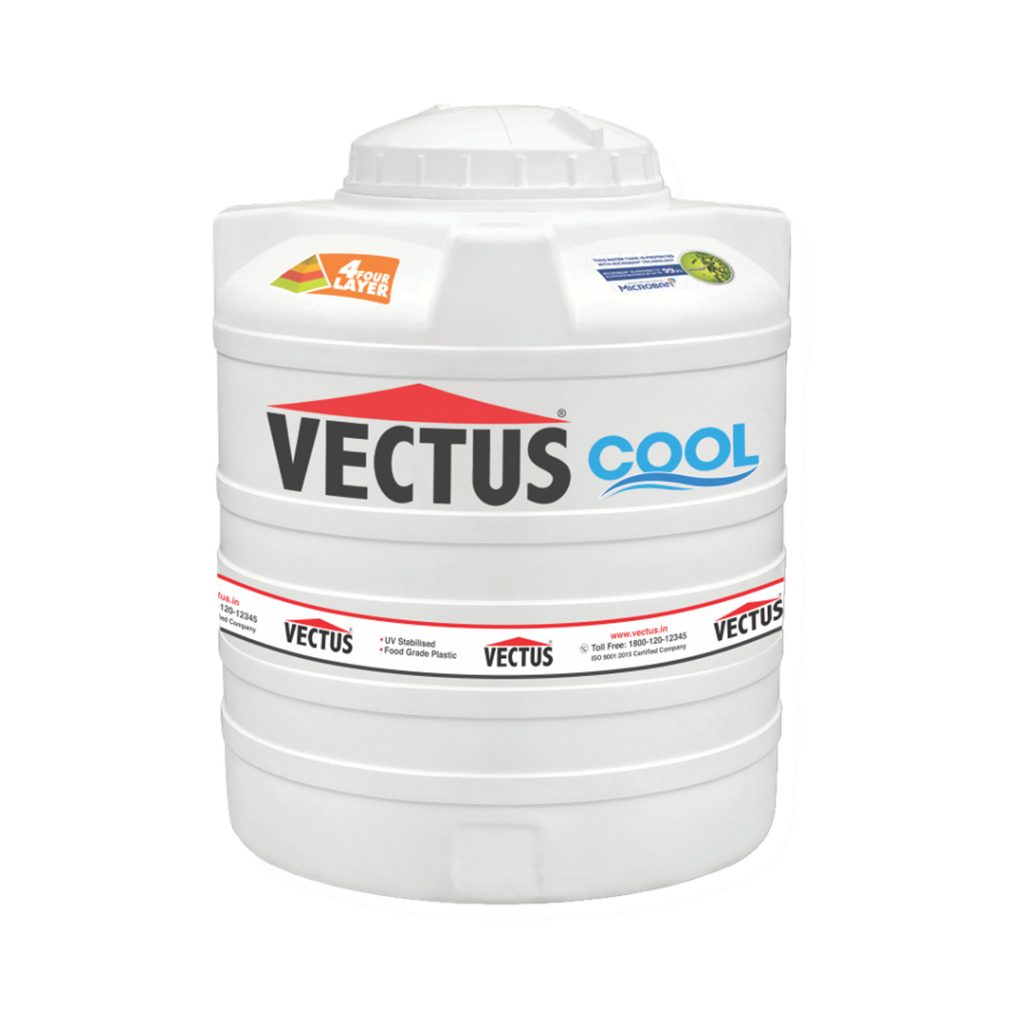 The Vectus Cool range of antibacterial 4 layer water tanks has been designed to keep your water pure, safe, and cool. These 4 layer water tanks are designed in a way that each layer serves a dedicated purpose of its own. They have an inner Microban Layer that is effective in stopping 99% growth of microbes like bacteria, fungus, algae, etc. Limiting the bacteria stops the degradation of water, odour, and the staining of the inner layer of the tank. Limiting the bacterial growth also protects the tanks from the damage that bacteria do to the plastic. The next layer is an intermittent foam layer which provides insulation and keeps water-resistant from external temperature variation even under extreme conditions. Next, there's the black colour UV sun shield layer which protects the water tank from the adverse effects of UV rays. The last layer is a high-quality Titanium Loaded layer that provides strength to the tank. These tanks are an ideal choice for household as well as industrial applications. The range is available in the 550, 750, 1100, 1500, 2000, 3000, 5000, and 10,000 litres capacities.
Vectus 4 Layer Water Tanks come with an RoHS (Restriction of Hazardous Substances) certification which restricts the use of heavy metals to certify that the tank is safe. This tank range safeguards your family's health from heavy and hazardous metals. Tanks without RoHS are not resilient which means their quality is compromised.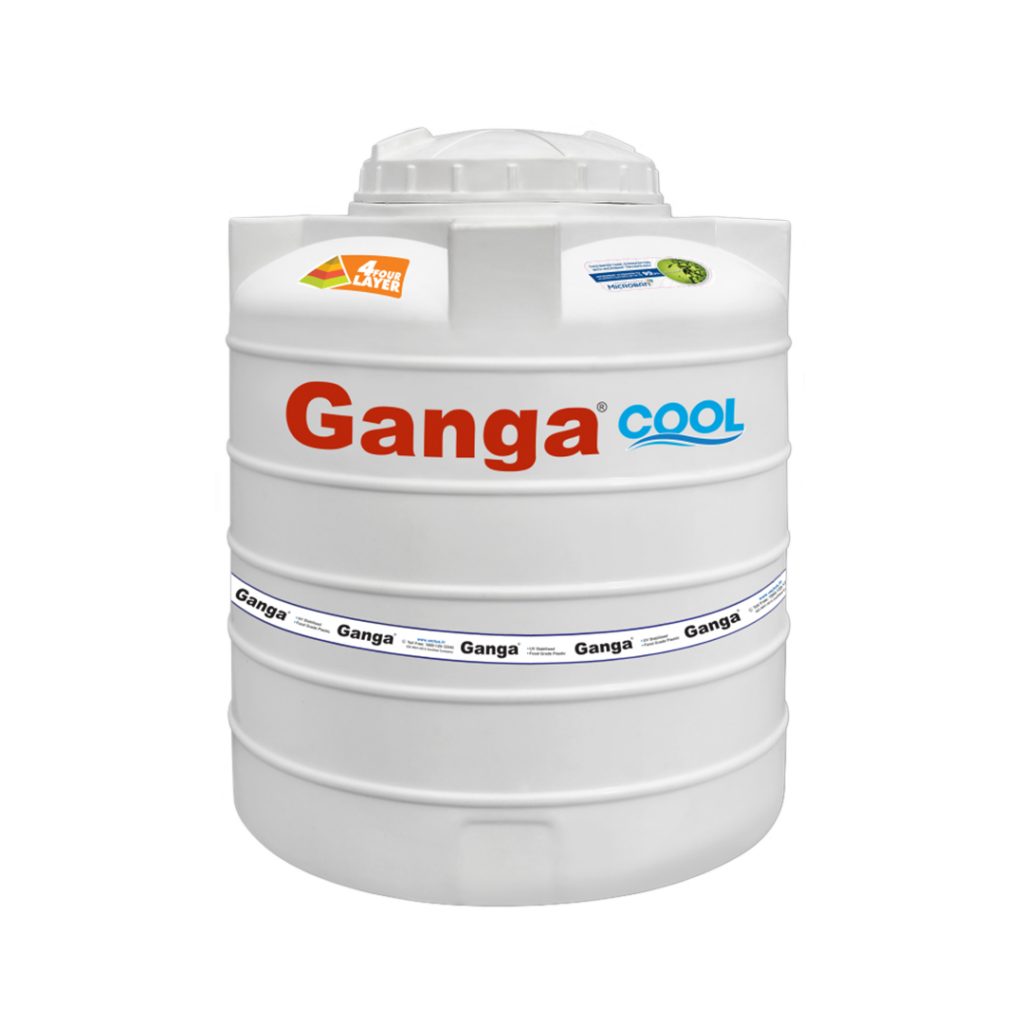 The Ganga Cool and Waterwell Italian range of anti bacterial water storage tanks also are 4 layer water tanks from Vectus Group that effectively keep your water pure and cool. These tanks consist of 4 layers: Inner Microban anti- bacterial layer, intermittent foam layer, intermittent black colour UV sun shield layer and anouter high quality titanium loaded layer. They are heavy metal-free tanks certified as per the RoHS European Standards, making them safe for household purposes and heavy-metal free.
Vectus is a one-stop solution for all kinds of water storage & transfer needs with the most diversified product portfolio in water tanks in India.
Do check out more 4, 5 and 6 layer water tanks by Vectus that are perfect for the Indian weather. https://www.vectus.in/water-storage-tanks