What Are Column Pipes?
Column pipes are essential components of borewells, submersible pumps and jet pumps. Column pipes are also used for domestic, commercial and industrial applications. They are used to extract water from underground streams and convey it to the surface. Pumping systems might fail if you do not install appropriate column pipes. Column pipes are great to conserve water. Column pipes are most useful to farmers as they prevent leakage and water run-off. These pipes keep the water and soil nutrition as well as the structure intact. Column pipes reduce electricity cost as they consume less water and in turn reduce the energy required for pumping water.
What are the benefits of uPVC Column Pipes?
Durability – Column pipes must be built with high-quality base material that can withstand fluctuating conditions when the pumping systems are at operational and non-operational state. One of the most vital features that a column pipe possesses is its durability. It can endure thermal shocks, extreme pressure and high-load. Its design is ergonomic, compact and sturdy. Column pipes should stay intact for years without any significant amount of wear and tear.
Versatile Application – Column pipes are well-suited to work in diverse conditions. They can be applied in domestic borewells, submersible pumps, agriculture irrigation and industrial operations. An ideal column pipe should have a long service life, and it must perform well under stressful working circumstances.
Chemical resistance – Column pipes are rot-resistant and non corrosive. They must withstand the friction caused by sandy, abrasive fluids and stay inert to gases.
Ergonomic Design – Column pipes are smooth enough to encourage a frictionless flow to pass through the pipes effortlessly. Frictionless flow enables the pumping system to exert less force and utilise less energy to draw liquids.
Easy Installation – Column pipes are applied in the plumping systems of domestic and commercial buildings. Therefore, they are lightweight to handle and transport. Column pipes come in different diameters and sizes. Therefore, it is essential to select pipes that are designed to fit together flawlessly. Precise installation puts an end to the risk of leaks and material wastage which makes the whole system productive and profitable.
What are column pipes used for?
Column pipes are easy to transport as compared to their counterparts. They are light in weight and it takes significantly less amount of manual labour to lift and carry them. It is straightforward to ship column pipes even to the locations that are difficult to reach by a typical mode of transportation. And since the pipes are lightweight, a carrier can take a greater number of pipes in one go, as compared to old conventional pipes. It makes the freight very cost-effective.
Submersible pumping systems – At construction sites and building structures, these pipes are utilised to pump the excess water from the underground spaces and flooded foundations at construction sites.
Agriculture industries – Column pipes are applied in the agriculture industries to draw groundwater in order to irrigate the farming lands. The pipes are also used to convey potable water for domestic use.
Conveying abrasive fluids – These pipes are composed of material that can endure acidic as well as alkaline fluids. Column pipes can also withstand the friction caused by the water with sand grains and similar suspended particles.
Borewell and submersible pumps – These pipes possess a long service life and perform extremely well under stressful working conditions.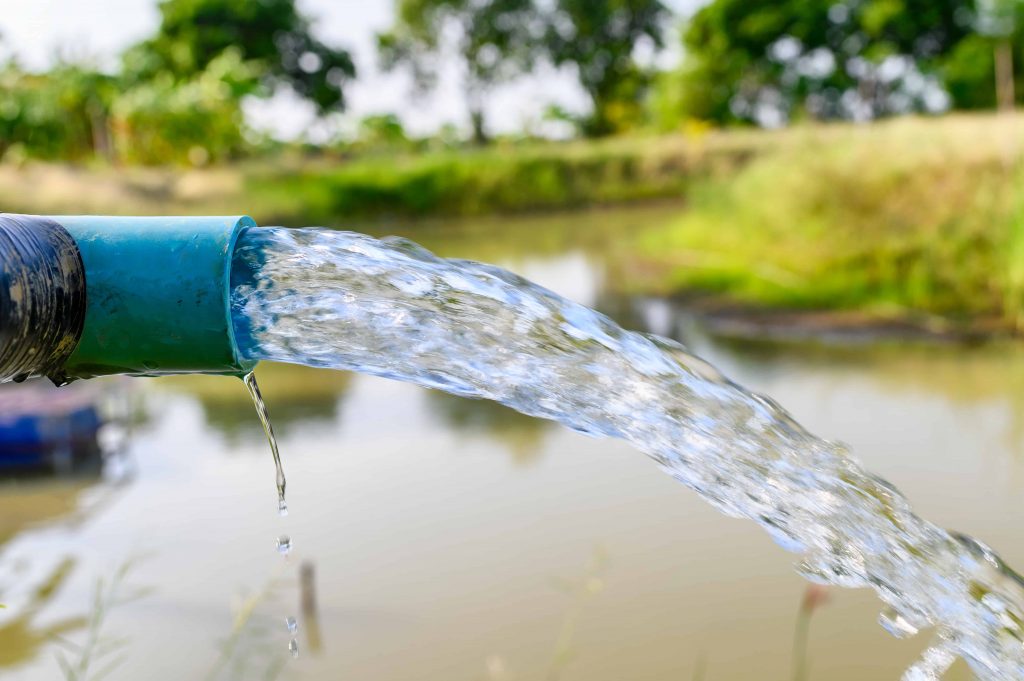 Column pipes in Borewell
Depending on the purpose of the bore and its depth, the specifications of column pipes change. It is vital to choose the right diameter of the column pipe to suit the depth of the bore so it will endure the hydrostatic pressure of water current. A standard bore up to 80 metres of depth needs a column pipe of 1" to 2", whereas a medium bore of 80 to 250 metres range requires a pipe of 1" to 4" diameter. A heavy bore above 250 metres to 450 metres of depth needs a 1.25" to 4" diameter pipe.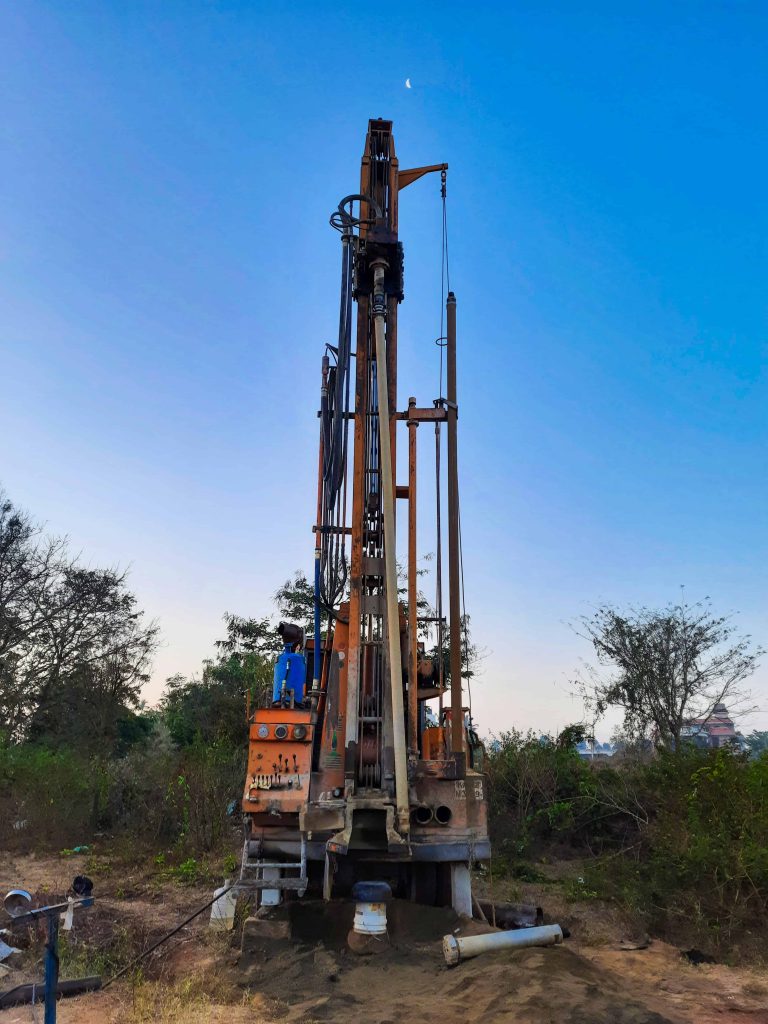 Vectus Column Pipes are made from strong uPVC material which makes these pipes ideal for handling water under high pressure. The pipes are available in the Socket and Belling type. One of the ends has a female socket and the other has threads. Therefore, Vectus Column Pipes do not require any fittings.
Vectus Column pipes have specially designed rubber rings that ensure leak- proof joints. These pipes have a unique locking ring that adds extra safety for the pump. Vectus UPVC column pipes are an ideal replacement of GI /HDPE Pipes. UPVC Column pipes have a longer operational life and require minimal maintenance costs throughout as they are manufactured under stringent quality checks.
Vectus Column pipes are the perfect choice for borewell and industrial applications, these pipes when subjected to harsh environmental conditions, perform exceptionally well as they are incredibly durable with high tensile strength.