Today, a variety of materials are used in pipes that supply hot and cold water to every fixture in a house and are vital for the drain and vent system. But not all types of pipes are suitable for use in every situation. Understanding the differences between pipe materials can help you select the best plumbing pipes. There are different types of pipes available in the market, hence, always check with your local code or enforcement authorities to ensure piping materials are approved for the application. This can make your decision for getting pipes for water supply easier.
The most commonly used plumbing pipe and pipes for water supply for homes are:
PVC
PVC, or polyvinyl chloride, pipe is a drain or vent line type of plumbing pipe. PVC is known to be the best plumbing pipe which initially gained popularity because it was lighter and easier to work with than traditional galvanized steel pipe. PVC pipe is moderately easy to install and glues together with solvents. You have to carefully examine the options available in the market to be able to select the best pvc pipe for plumbing.
ABS
ABS is a rigid thermoplastic that was originally developed in the early 1950s for use in oil fields and the chemical industry and was approved for residential use in the 1960s.
If you come across a black pipe in a sink, tub, or toilet drain, it's probably made from acrylonitrile butadiene styrene (ABS). ABS pipe comes in the same sizes as PVC pipe. It's slightly more durable in high-impact occurrences than PVC but cannot be exposed to direct sunlight. A variety of ABS pipes and components are available in the market that can be used to make repairs to existing ABS drain, waste, and vent systems.
Galvanized steel
A steel pipe that is dipped into a pool of zinc. Galvanizing has two methods of corrosion reduction:
It coats the surface like paint, and under most circumstances, it forms a very adherent oxide layer like aluminum and SS.
It provides a sacrificial anode (zinc) to receive corrosion instead of the steel corroding.
Galvanized steel pipe has all the advantages of steel pipe, plus improved corrosion resistance in most environments, although at a slightly higher cost.
If a galvanized pipe is being welded, the welder needs to be careful to grind down to the raw steel. Repairing galvanizing on the inside of the pipe is difficult or impossible.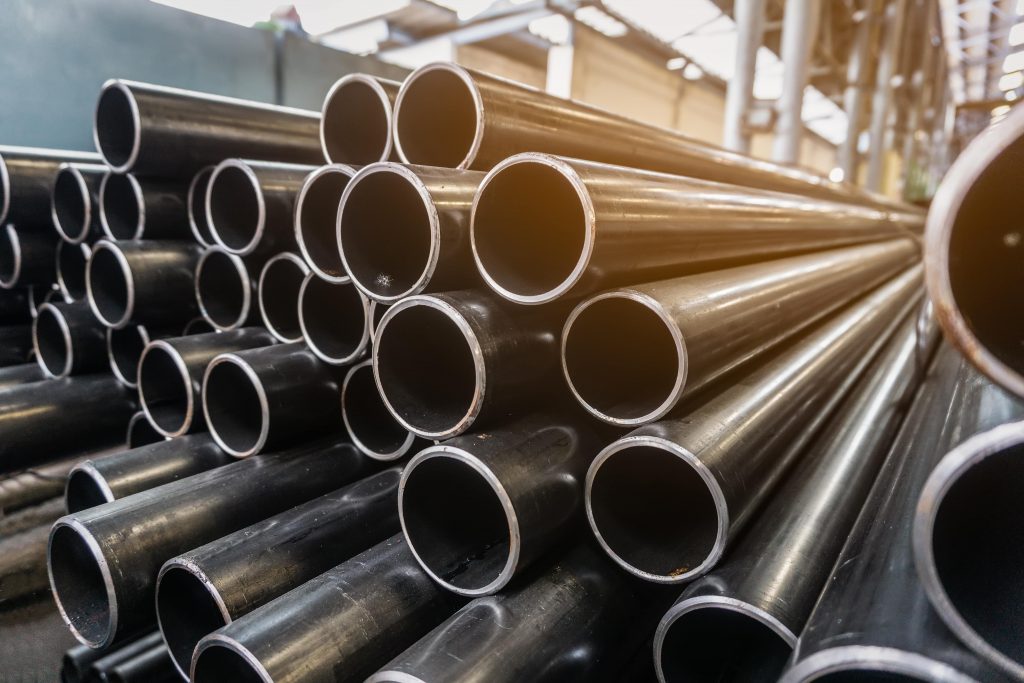 Stainless steel
Widely considered to be resistant to all corrosion. This is true in many circumstances, but not all. In the past decade, we have seen thinner SS being proposed as an alternative to galvanized steel pipe and larger-diameter copper pipe, primarily for domestic potable-water piping.
Stainless steel requires some oxygen to build an adhering oxide layer. This is normally not a problem in hydronic heating/cooling systems or domestic-water systems, but a large chilled-water-storage system could have oxygen levels become low enough to have issues with microbially influenced corrosion.
PEX
PEX is a flexible plastic material made from medium- or high-density polyethylene.
PEX uses and applications in the home:
●  Potable water service or distribution lines
●  Residential fire sprinklers
●  Low-temperature heat-transfer applications, such as radiant floor heating
●  High-temperature heat-transfer applications, radiators, hot-water baseboards, etc., up to 200℉; check with manufacturer
The average life of a PEX plumbing system is 50+ years.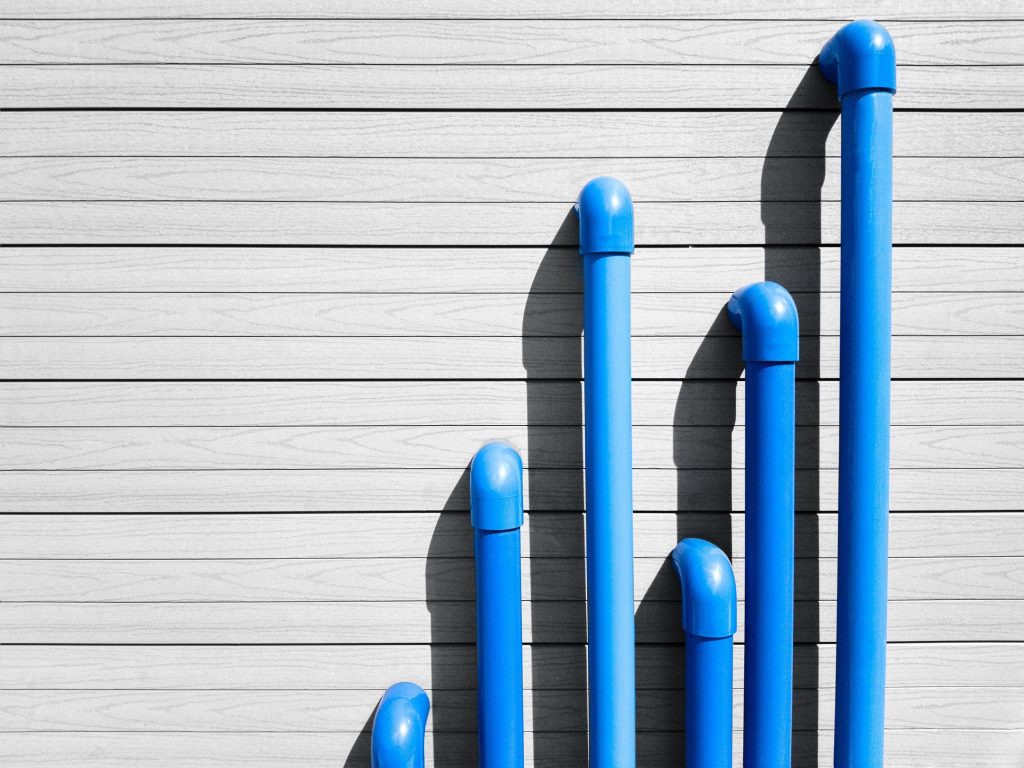 The Benefits of Using Plastic Piping in Your Home
Plastic piping share these benefits:
● Affordability
Plastic piping is a lower-weight piping option for pipes for water supply. So, it costs less to ship and is often easier to install. The time saving means you typically pay less and the project can be completed more quickly.
● Flexibility
It's easy to move flexible plastic piping through walls, so you can often avoid tearing open existing walls and costs associated with repairs, making it the best plumbing pipe.
● Compatibility with existing systems
Plastic piping is compatible with most existing systems, so it's easy to retrofit in an older home.
● Durability
Plastic piping is hard to rust and corrosion. Many plastic piping systems will last 50 years or more, depending on the application.
With the wide types of pipes and piping materials available. Thus, choosing the right plumbing pipes for water supply for a project can be a challenging decision. Be it a transfer of potable water from a water source to homes or for industrial use, Vectus offers the best pvc pipe for plumbing.
It is necessary that the piping system is strong enough to bear any external force, sustain under any environmental conditions. Vectus manufactures different types of pipes which are the best pvc pipe for plumbing in India. It has a well-diversified portfolio that is ideal for industrial, household, infrastructure and agricultural needs.