What are HDPE Pipes?
HDPE pipe is a type of flexible plastic pipe used for fluid and gas transfer and is often used to replace ageing concrete or steel mains pipelines. Made from the thermoplastic HDPE (high-density polyethylene. The HDPE is different from the conventional density polyethylene because it has higher molecular weight, and its fabrication can be done by three methods; the Ziegler, Phillips method or 'gas phase'. Within the family of the polyethylene, the HDPE coexists with the UHMWPE (Ultra High Molecular Weight Polyethylene), which is used to manufacture very resistant fibres, like the ones which are used in the bulletproof jackets, and it is up to 15 times more resistant than the carbon steel before the abrasion.
Unlike the low density polyethylene, it is harder, stronger and heavier, besides being less ductile. HDPE pipe is used across the globe for applications such as water mains, gas mains, sewer mains, slurry transfer lines, rural irrigation, fire system supply lines, electrical and communications conduit, and storm water and drainage pipes.
Although HDPE pipe is often estimated to last 50 years, they are in fact more likely to have life expectancies of 100 years
What are the applications of HDPE Pipes and Fittings?
HDPE has multiple applications. They find use in water and gas mains, sewer mains, rural irrigation, fire system supply lines, drainage pipes and many more. These pipes can be melted, reformed which makes it rugged, flexible and long-lasting.
Why are HDPE Pipes and Fittings perfect for agricultural application?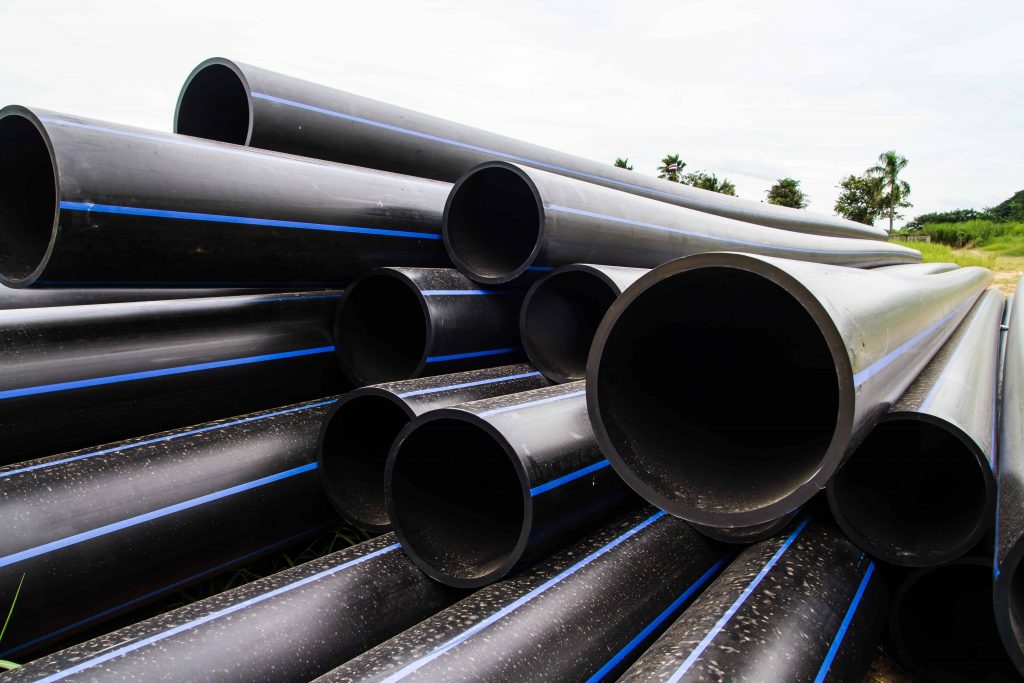 The characteristics mentioned below makes these pipes the perfect for all agricultural application:
No piping fatigue: HDPE pipes are outstandingly fatigue resistant. Unlike plastic pipes, they are capable of handling the occasional and recurring surge of water flow that is very common in water distribution systems. These pipes are ductile but they are not rigid.
No water loss: HDPE pipes are leak-free joints. While other piping systems are highly susceptible to water leakage due to the types of joints that they use, HDPE pipes can be joined by heat. This results in permanent leak free joints that help us save our most precious resource.
High durability: HDPE pipes do not corrode or rust. This extends their life and results in long term cost savings. With a service of ranging from 50-100 years, HDPE pipes become the ideal solution depending on usage, installation and project design.
Quick Installation: Due to its lightness, the transportation, handling and installation process is shortened. Besides, it doesn't need a heavy machine to move it.
Flexibility: They are adapted to changes of direction and bends, so they don't do fittings or additional tools. In comparison, it is more flexible than polyethylene.
Highly Efficient: Due to its flat inside part, they facilitate a flow of liquids to the pipes of other materials. Besides, they don't accumulate sediments or incrustations inside them.
HDPE pipe manufacturers make sure of the outstanding performance and quality of HDPE pipes that ensures the consumers of clean and safe potable water. While other pipes have high chances of having leaks that lead to more usage of electricity to process and pump water, HDPE ensures zero leak. This reduces the need for electricity which in turn helps the consumers in saving utility costs. These, together, make HDPE the ideal choice for agricultural and irrigation applications.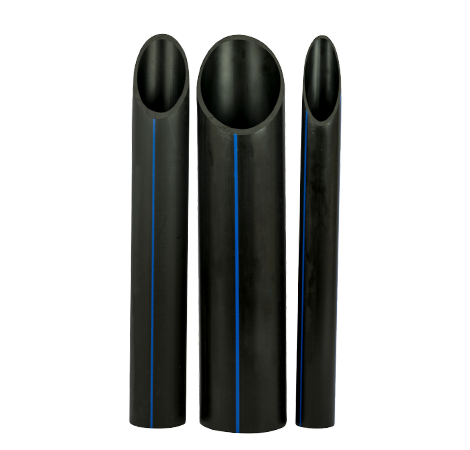 Vectus is an HDPE pipes manufacturer that uses High-Density Polyethylene and manufactures pipes as per IS 4984.
As a HDPE Pipes manufacturer, Vectus ensures to produce great quality pipes that are recommended for a maximum water temperature of +45 degrees C. They may also be used up to the ambient temperature of -45 degree C as long as the temperature of the water inside the pipe does not exceed the operating temperature of 27 degrees C. The pipes are extremely useful in water supply, bore well, sprinkler, irrigation, pesticide dispersal, cable ducting, sewage/drainage, natural gas & other gases, etc. in urban and rural areas.