In the last two decades, plastic pipes have taken over the plumbing industry replacing metal and concrete pipes. Earlier, the major problems that plumbers faced were cracked pipes due to corrosion, unhygienic water supply due to bacteria formation, and heavyweight pipes that were difficult to install.
This is where plastic pipes came in as a revolutionary solution to all plumbing problems. Among plastic pipes, the PVC category has stood out over the years. PVC or plasticised vinyl chloride is a type of plastic that is immune to weather changes, corrosion, and bacteria formation.
Additionally, PVC pipes are lighter in weight than metal, concrete, and other variants of plastic pipes making them easier to install and fit. The need for a more hygienic water supply saw the invention of an unplasticised variant of PVC pipes called uPVC pipes.
In this article, we are going to be talking about what makes uPVC a preferred choice for plumbing jobs. Additionally, we will explain in detail the features, applications and benefits of unplasticised PVC pipes.
Let's dive deep right into it!
What is uPVC?
Unplasticised polyvinyl chloride is a type of plastic that is obtained by the un-plasticisation of PVC. The process of plasticization makes the material lead-free and non-toxic, making it more healthy and environmental-friendly.
uPVC is used in the manufacturing of pipes, window frames, door frames, etc. Compared to PVC, this material is lightweight yet stronger, requires lesser maintenance, and is more cost-effective. However, both variants are equally essential in the plumbing industry for their unique properties.
For now, let's jump into learning more about the stand-out features of uPVC.
Features of uPVC
Coming from the family of PVC plastic, uPVC inherits lots of similar properties. However, the un-plasticization of the material adds up to a few unique characteristics. Let's have a look at these features:
Lead-free: Thanks to the process of un-plasticization, the material is 100% lead-free making it ideal for potable water distribution.
Non-toxic: Besides lead, other intoxicants are also removed during the un-plasticization of PVC.
UV-resistant: The material is UV-resistant which ensures that it prevents harmful UV rays to cause any damage.
Chemically inert: The material is non-reactive to any harmful chemicals that prevent any possibility of internal damage.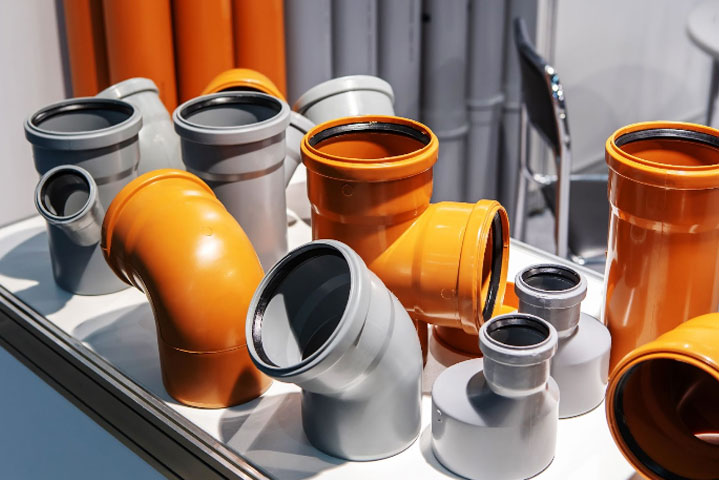 Corrosion-resistant: The material is also corrosion-resistant meaning it does not get rust or other corrosive layers.
Lightweight: uPVC is an extremely lightweight plastic. To put it in comparison, it is even lighter than standard PVC.
Strong and durable: Don't let the light weight of the material fool you, uPVC is highly strong and lasts for decades.
Now that we have talked about the features of uPVC, let's have a look at the benefits of uPVC pipes and fittings.
Benefits of uPVC fittings
When we talk about the benefits of using plastic pipes, the first thing that comes to mind is easy installation and low maintenance. Other than that, the following are the benefits of using uPVC-based pipes:
Easy to install: Being lightweight makes these pipes extremely easy to handle and install.
Cost-effective: Again, since the material is lightweight, it does not require much manual labour or heavy machines. This saves cost on installation. Not just that, uPVC-based pipes last for decades without requiring much maintenance making them a very economical option in the long run.
No build-up: Thanks to the property of being chemically inert, UV-resistant, and corrosion-resistant, uPVC pipes are immune to bacterial or hazardous layer formation.
Optimal flow: The smooth texture of these pipes allows a better flow rate for water making them ideal for the distribution of water in high volume.
Simple and leak-free joints: uPVC Pipes and fittings can be speedily joined with the special solvent cement which ensures 100% leak-proof joints.
Now that we have covered the features and benefits of uPVC-based pipes, let's jump to the application of these pipes.
Application of uPVC pipes and fittings
uPVC is a widely-used material known for its versatility. While uPVC-based pipes can be used for irrigation, drainage, and other applications, the following are the main application of these pipes: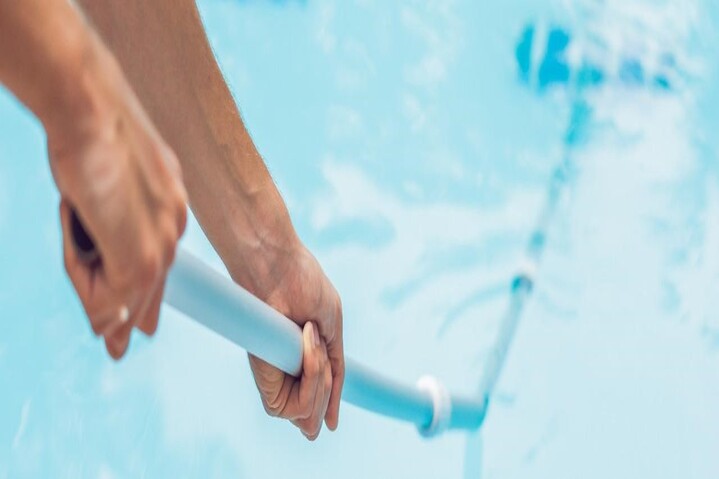 Cold water distribution: These pipes are most notably used for the distribution of cold water. Not all plastic pipes can withstand lower temperatures for a long period of time. This is where uPVC fits right in, an economical solution for cold water distribution.
Carrying potable water: uPVC-based pipes are commonly used for the transfer of potable water in household and commercial complexes. Being lead-free and non-toxic makes these pipes the first choice for the transfer of potable water.
Carrying swimming pool water: uPVC-based pipes are also commonly used for carrying swimming pool water. Being chemically inert, these pipes do not react to chlorine or any other chemicals that are added to the swimming pool water.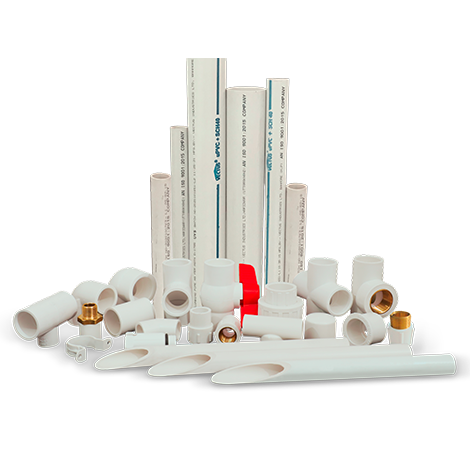 uPVC offers an economical, long-lasting, and innovative solution to several plumbing-related problems that are common with metal and concrete pipes. Vectus is a leading manufacturer of uPVC-based pipes and fittings. Vectus manufactures uPVC-based fittings under the vertical of the ASTM piping system. Our uPVC-based pipes are manufactured as per ASTM D 1785, and uPVC fittings are manufactured as per ASTM D 2467. The pipes are available in SCH 40 and SCH 80. Click the link below to learn more about the uPVC piping system:
https://www.vectus.in/pipes-fittings/plumbing/upvc-piping-system
Hope this article helped you in learning more about uPVC-based pipes, their benefits and applications. Thank you.