Water is a fundamental human need, essential for hydration, food production and sanitation. But it's also a carrier of diseases and germs. If water is not protected against germs, it's capable of being the perfect transport to innumerable diseases and you never know, another pandemic might make its way through water this time.
Safe drinking water is vital for your health. Water used for drinking, cleaning, washing, bathing, food preparation, and other household chores needs to be free from harmful germs and chemicals.
Most people in urban cities opt for water collection and storage tanks, and it is their responsibility to keep the water safe and reduce the risk of water-borne illness. These containers are often envisaged to be the source of water contamination. Contamination can occur both at the surface level and at the ground level.
Water Contamination in Household Tanks and Pipes
Tank material can be a cause of water contamination. Different types of tanks might have different frequencies of microbial contamination. Many tanks have a high amount of heavy metals which make their way to the water, leading to heavy-metal contamination. The water quality is also affected by the retention time of water, the longer it stays within the tank without being cleaned, the chances of water contamination increase. It is crucial to choose tanks that safeguard the water from these unseen threats, Vectus tanks are one such choice to consider.
A tank should be designed in a way that allows it to be completely emptied while cleaning to ensure the water quality levels are maintained. This issue can be tackled by the workmanship of a plumber too. The plumber needs to make provisions for the outlets and install washouts. The plumber should consider the size and the material of the plumbing pipes used for the process. Fascinatingly enough, the age of water storage tanks is not a vital factor and does not have a significant impact on the water quality.
The quality of water deteriorates when the pipes are broken and/or only intermittent service is available. If pipes are not successfully protected from contaminants, the quality of drinking water suffers.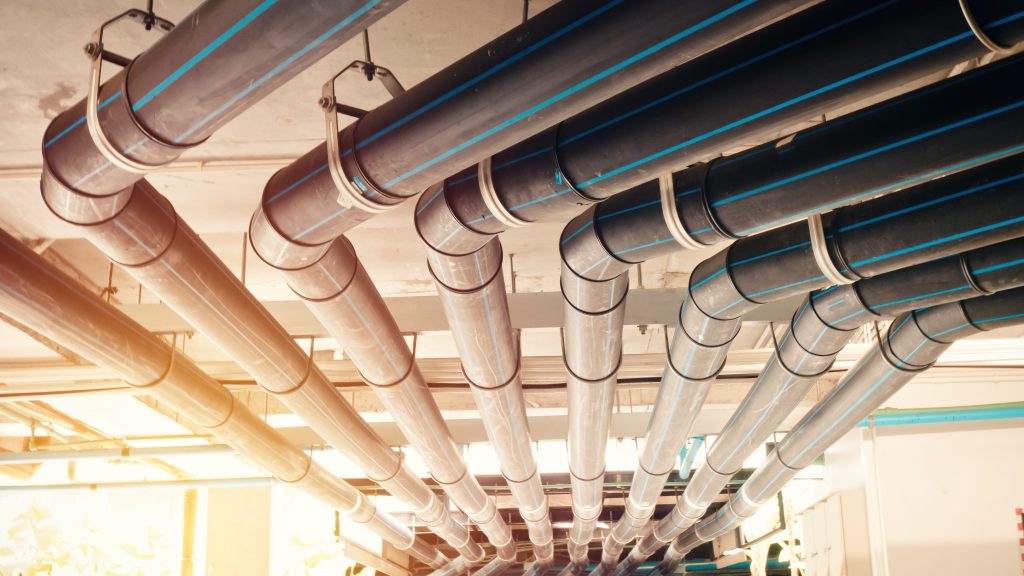 Are Water Tanks and PVC pipes made out of Safe Materials?
Water tanks are made from various materials like plastics (polyethylene, polypropylene), fiberglass, concrete, stone and steel. Different types of plumbing pipes can be used for different purposes.
Vectus Industries Limited is one of the leading polymer-based water storage solutions companies in India. As a water tank manufacturer, Vectus makes sure that their european standard tanks are free of any heavy metal and conform to the RoHS standards. These tanks come with an antimicrobial layer infused with Microban (UK) Antibacterial technology that comes in handy while protecting and maintaining the quality of water and ensuring the product's durability. For the last three decades, Vectus has gained popularity for being innovative and manufacturing top notch storage tanks and piping systems. Vectus stands unique within the PVC pipe manufacturers and Water tank manufacturers' circle for using all four types of techniques i.e. Extrusion moulding, Injection moulding, Blow moulding & Roto moulding, to process plastic.
Polyvinyl Chloride or PVC is a thermoplastic material that is derived from common salt and fossil fuels, it has the longest track record of all plastic materials. Its strength, durability and low cost have made it one of the most used plastics worldwide. Vectus is also one of the largest PVC pipe manufacturers in the country offering a diversified portfolio for industrial, household and agricultural needs. Their PVC pipes are manufactured using world-class uPVC material to get more strength and stiffness. They are non-toxic, lead-free and safe for carrying potable water.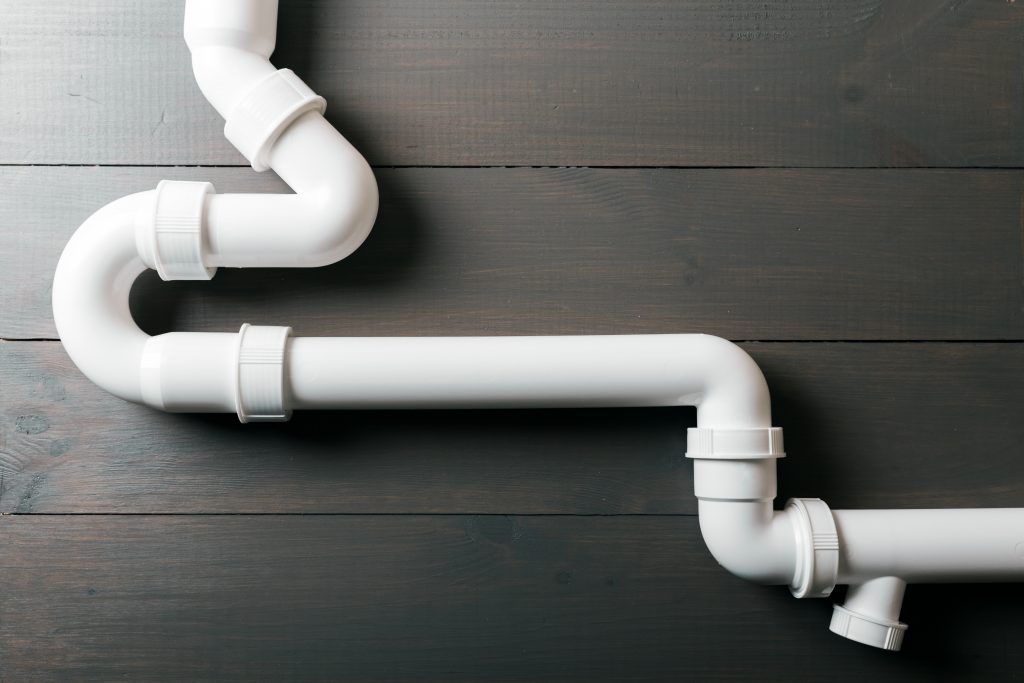 Stored Water Contamination Indicators
Physical and chemical aspects of water can be used to determine whether the quality is acceptable or not. The most common physicochemical contamination indicators are; pH, electrical conductivity, turbidity, temperature, dissolved oxygen and Iron Fe+. pH is the most widely used parameter out of the above mentioned.
There are some microbial or bacteriological indicators that are widely used in the analysis of water quality in storage vessels. Total coliforms are often used to determine the presence of other pathogens in drinking water.
Numerous pathogens come from human faeces and other animal sources. Heterotrophic Aerobic Bacteria was another indicator considered by various studies. E. coli and faecal coliforms are the best indicators of faecal contamination and are considered to pose the greatest risk to human health. Salmonella typhi., too is a common infection, it is a bacterium that causes typhoid fever.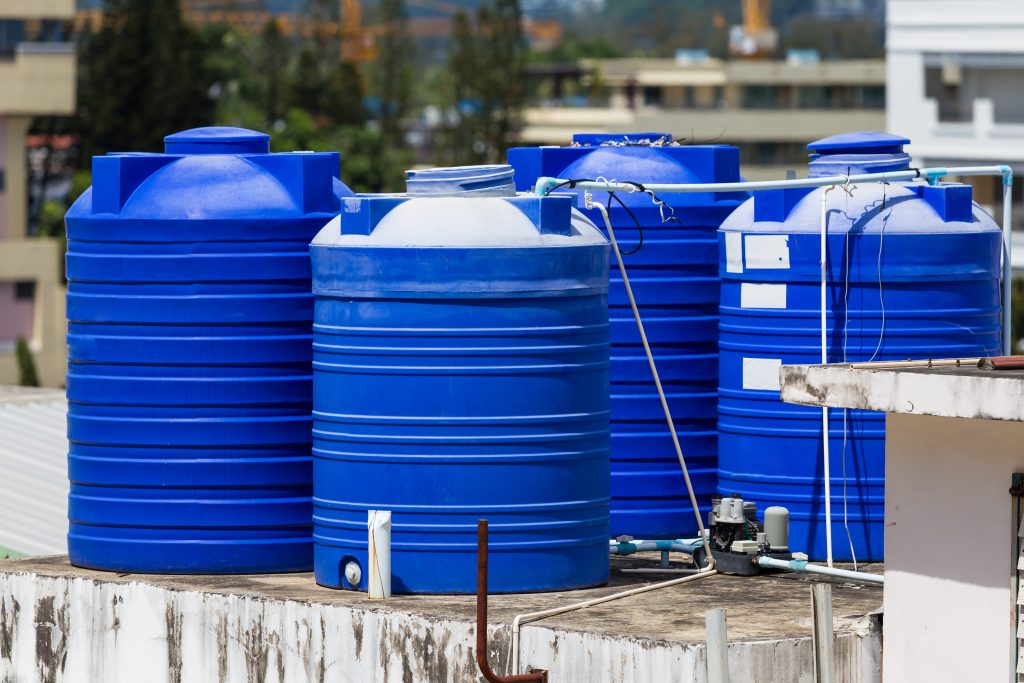 The first step in ensuring the safety of your water is to choose the right tank for it. Vectus' European range brings to you antibacterial water storage tanks that are free of any heavy metal and conform to European RoHs standards. An effective way to maintain optimal cleanliness would be to carry out frequent tank cleanings, with the use of proper cleaning methods and tools, and to reduce water storage periods by aligning the size of the tanks to the water usage of the house based upon the total number of family members. These are some of the ways that can significantly reduce contamination or pathogens in the stored household water, and improve its overall quality.
Check out the wide range of Water Storage Tanks and Piping systems by India's leading polymer-based water storage solutions companies, Vectus.