For a solid home, while it is important to ensure a strong foundation, it is also necessary to consider the skeleton of the house. An efficient piping system is that skeleton that helps sustain a house for a long time by preventing internal wall damage that is a consequence of leaking pipes. For this, the first and most important step is to pick out a trusted water pipe manufacturer who provides pipes that are strong, durable and resistant to pressure. One such type of piping system is that of Vectus ASTM uPVC pipes. The manufacturing material is uPVC and the piping systems are made as per ASTM standards, which justifies the name of the pipes. Let us understand ASTM uPVC piping systems in detail.
What are ASTM Standards?
ASTM safety standards are guidelines that ensure that the manufacturing materials are high-quality, and perform exactly the way they're supposed to. A 'Standard' is basically a document detailing specific requirements for the quality and safe use of materials. A company or a brand complying with these norms manufactures top-quality materials and stands out in the market as an approved safe product.
Vectus ASTM uPVC piping systems follow these guidelines and work in compliance with these standards.
What are ASTM uPVC pipes?
ASTM pipe is also more commonly known in the market as uPVC pipe. These pipe fittings are the most suitable, easy, and economical solution for the distribution of potable water. Many homeowners and architects always prefer ASTM uPVC piping systems for their homes as these are eco-friendly and easy to install. Vectus is a top-quality manufacturer of ASTM uPVC piping systems in India.
Here's why ASTM uPVC pipes are so popular.
1. Lead-Free Pipe: Vectus ASTM uPVC piping systems are lead-free which makes it the perfect choice for transporting drinking water.
2. Strong Yet Lightweight: Vectus ASTM uPVC pipes are strong and resilient, despite being light in weight which makes the handling and installation process quite easy.
3. Easy to install: Installation is a big worry when it comes to choosing piping systems. To ease the plumber's worry and save time, Vectus ASTM uPVC pipes top the list! The process of joining the Vectus ASTM uPVC pipes is easy as it only needs solvent cement.
4. Toxin & Chemical Resistant: Looking for PVC pipe manufacturers that provide toxin and chemical-free pipes is not an easy task. Vectus ASTM uPVC pipes are free from any toxic substances and bad odour. The piping system is unaffected by fungus or bacteria, it is eco friendly and used for commercial and residential plumbings.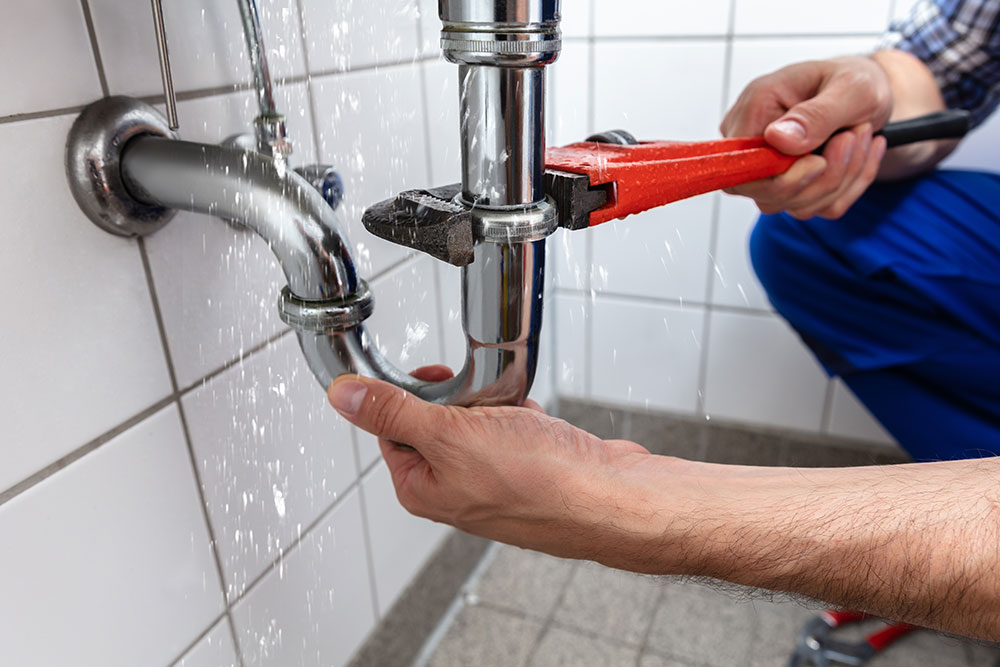 Where are ASTM uPVC piping systems used?
Since ASTM uPVC pipes are resistant to toxic chemicals and corrosion-proof, ASTM uPVC pipes are most commonly used for residential plumbing solutions. Moreover, they are relatively maintenance-free, which makes these pipes perfect for all kinds of cold water plumbing operations in residential and commercial buildings. Owing to their strength, Vectus ASTM uPVC piping systems last longer as compared to other piping systems thereby saving the cost of replacement in the long run.
Vectus ASTM uPVC Pipes are widely used in drinking water supply lines, cold water applications in residences, offices and commercial spaces, swimming pools and more which reflects how versatile Vectus ASTM uPVC pipes are.
Research and explore well when you're looking for a plumbing system that would last long without hassles. It is crucial that the material, application, benefits and brand is taken into account. Whether it is a residential or commercial space, minimise your plumbing hassle as much as you can – choose Vectus ASTM uPVC piping systems and never worry about the piping in the walls again!