Constructing a home is one of the most daunting tasks. There are so many things to look at and consider that a homeowner sometimes misses the most important and tiniest of the details. A good and efficient drainage system is one of them. The drainage system in India has gone through significant changes in the past years, and being up to date with them will only make your home more practical and functional.
A drainage system's crucial function is to direct the excess water in the right direction. If this excess water doesn't go where it belongs, it might create irreparable damage. Thus, not having efficient drainage systems in India can lead to multiple issues. All of these problems can be fixed if you know all the essential factors before installing drainage pipes. Let's look at some of the most important components for the installation of drainage systems in India.
Know Your Soil Type, It's Important!
There are different kinds of soil in our country and the drainage systems in India vary accordingly. The toughness and moisture content in the soil depict the excessive flow of water it is experiencing. A good drainage system will ensure no damage to the soil and stop erosion. Underground drainage pipe is mostly the best since they flush out contaminants and reduce flooding, which is great for the soil.
Where Does Your Water Accumulate?
It is of utmost importance to know the location of water accumulation around your house and property before designing your drainage system. This can later lead to waterlogging, causing unwanted stress and obstructions. One should also know if the water accumulation around the house is seasonal or caused by some external factor. As it will help determine the kind of drainage system required on the premises. When choosing the best drainage system, it will not only make the area clean and fresh but also last a long time.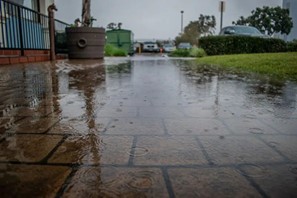 Finding the Catchment Area
Catchment areas allow easy and free flowing of water to the drainage field. This space is situated near standing water like a pond or a creek. Sometimes, catchment areas are located on a slope, but one has to make sure that these places are large and have zero or fewer obstacles in and around them.
Types of Drainage Systems in India
Remember to decide and design the layout of the drainage system well in advance. This can be easily done by knowing the landscape, its size, and the nature of water flow in the area. Different kinds of drainage systems will be appropriate for different scenery, like slope drainage systems to ensure better water flow in a sliding direction or subsurface drainage systems where pipes are placed beneath the top layer of the soil and work to remove excess water. However, in many areas, a combination of multiple drainage systems is required for effective drainage.
Check for Drainage Fields and Outlets
Always ensure the drainage field is far away from the property and other structures for better functioning of the drainage system. A drainage field is an area where the excess water from the location is directed. If the drainage field is very close, then excessive flooding might occur. The outlet is a part of the drainage system, which guarantees the discharge of water with the help of underground drainage pipe or a storm drain.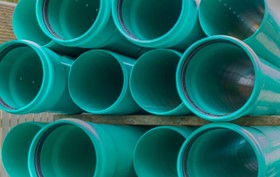 Take Expert Opinion, Always!
Everyone doesn't know everything, and hence, experts are there. All the pointers listed above are some of the important factors, however, an expert will definitely have more to add.
Their opinions and guidance can give you a strong and durable drainage system. Taking help on major matters such as designing the drainage system of your house is better than later having an ineffective system which will cause additional problems.
A good and effective drainage system in India is extremely important as it maintains the hygiene of the house and the places around it. Be it residential or commercial spaces, sewage control is very essential, and one should research actively before designing one. An ideal drainage system for all purposes will be with underground drainage pipes. These pipes collect excess rainwater and ensure that this water is flushed out in drainage fields. Since they are underground pipes and not visible to people, it keeps the aesthetics of the house on point, which is also a major want of many people, who are building their houses. Underground drainage pipes give a finished look to your house. Apart from these, underground drainage pipes keep the property safe as unwanted or foreign objects might fall inside open drainage pipes, causing a safety hazard for people or animals living near them. 
So, when investing in drainage systems for your house, commercial spaces, or anywhere, remember the above-mentioned points for a safe, strong, and enduring drainage system.