Water storage tanks are essential to cater to everyday water consumption requirements for household, commercial, as well as industrial purposes. From cleaning to drinking, different water tanks are suitable to carry out different applications.
When it comes to layered water tanks, the quality of the tank does not only correlate with the safety of water but it affects the longevity of the tank as well. So we are listing down a few different types of layered tanks and how you can choose one that suits your needs. Keep in mind, we are only going to be talking about high quality plastic water tanks.
Single Layer Water Tanks
These tanks are almost outdated in today's market. They have only one layer of plastic, making them a very economical purchase. These tanks are not suitable for the storage of potable water, or any type of human consumption since they offer no protection against harmful UV-rays, bacterial and algae build-up, bad odour, and corrosion. These tanks are the least durable ones as they suffer major structural damage to external environmental stressors.
Double Layer Water Tanks
Moving on to double layer water tanks, there are two layers of plastic and the inner layer offers UV stabilisation. However, these tanks are not too efficient in the long run but are still a finer option as compared to single layer tanks. These tanks might be used for potable water storage but require frequent maintenance and cleaning.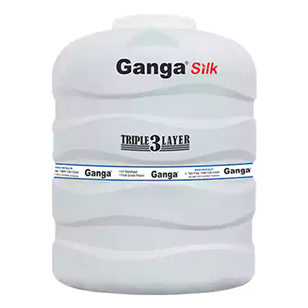 Triple layer water tanks
A 3 layer water tank has three plastic layers. The first layer acts as the outermost layer, the second layer provides UV protection, and the third layer improves visibility. They are more durable and superior to double-layered tanks and are a little on the expensive side. Triple layer water tanks are immune to rust, corrosion, and leaks.
Four Layer Water Tanks
In addition to a UV sunshield layer, an anti-bacterial layer, and a titanium outer layer; the 4 layer water tank has an additional foam layer that offers resistance against changing weather. This layer helps to maintain the temperature of water against external environmental temperature.
High-end water tanks
Any tank that offers more than 4 layers of protection undoubtedly makes it to the list of the best water tanks. However, these tanks are expensive. The added 5th or 6th layer provides more strength to the tank and adds a touch of beauty to its exterior in addition to all the qualities that a 4 layer water tank offers.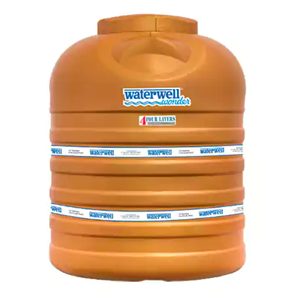 Which Tank is Best: 3 Layer or 4 Layer?
Although a 4 layer tank is slightly more expensive than a 3 layer tank, the added protection against extreme weather makes it a clear winner. Especially, in areas with extreme cold or extremely hot weather; the foam layer of a four-layer tank ensures that the stored water is at a well-maintained temperature for use at any time.
Why Choose a 4 Layer Water Tank?
Let's summarize quickly in pointers what makes a four layer tank the best water tank:
High durability
UV-protection
Prevention of bacteria, algae, and bad odour
Maintains the temperature of the water against extreme weather
Cheaper than flashy 5 or 6 layer water tanks
We hope that we were able to help you understand the usage and benefits of different types of layered water tanks.
How Many Layers is Best for a Water Tank?
Although both 3-layer and 4 layer water tanks are good options for normal water storage requirements. However, your unique requirements might have a say whether you need an upgrade from 3 layer water tanks to a 4 layer one.
For anyone who required a new tank at a place where temperature changes are not drastic, a three-layer tank would do just fine. Whereas, if you need to install a water tank at a location that experiences extreme temperature changes seasonally or more frequently, then you are better off with a four-layer water tank.