Still water is home to several bacteria and germs causing significant health hazards. Unfortunately, the issue of proper drainage and sewer system is still somehow overlooked when finalising an architectural design.
According to reports, a poor underground drainage system is the leading cause of life-threatening diseases such as Malaria. Not just that, a bad drainage system also causes structural damage and several environmental issues such as floods, and soil erosion.
If you are not sure whether your drainage system is safe and properly installed, stick to the end of this article to learn in-depth about the importance of UPVC underground drainage pipes and SWR pipes.
What is an underground drainage system?
An underground drainage system is a network of pipes that are designed to transfer the wastewater away from any residential, commercial or industrial site. The flushing out of wastewater prevents water contamination and diseases caused by it.
The disposal of wastewater is carried out using speciality plastic pipes that are designed to work effectively underground. When it comes to residential and commercial spaces, wastewater or rainwater can be directly transferred to an open water body using a drainage system.
However, for industrial uses, wastewater is first treated to extract harmful chemicals before being transferred to an open-flowing water body. Depending on the type of drainage, different drainage pipes and SWR pipes are used.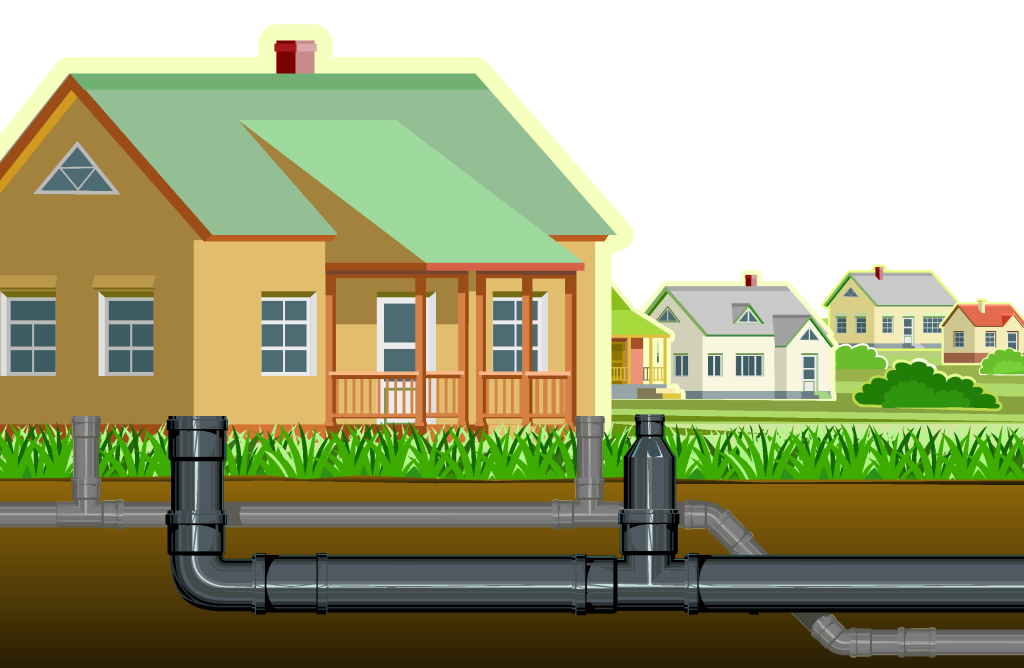 Let's learn about different types of underground and SWR piping materials.
Underground Drainage Pipes
Drainage pipes are essentially designed to dispose of excess water from one place to another. However, to cater to different purposes, different types of drainage pipes are installed. Let's have a look at the types of drainage pipes.
Metal Pipes
For decades before plastic pipes took over, metal pipes were the go-to option for drainage systems. Although these pipes are strong, they have the tendency to rust and are extremely heavyweight as compared to plastic pipes.
Concrete Pipes
Concrete pipes are another popular choice for drainage and sewer operations. These pipes are highly efficient, however, they suffer from frequent leaks and have lower durability as compared to UPVC or metal drainage pipes. Concrete pipes are usually found in rural areas.
Plastic Pipes
Plastic pipes are hands down by far the best option for underground drainage and sewage systems. These pipes are lightweight, corrosion resistant, easy to install, economical, highly durable, and require less maintenance than metal and concrete pipes. Plastic pipes come in many different materials such as PVC, UPVC, and Polyethylene.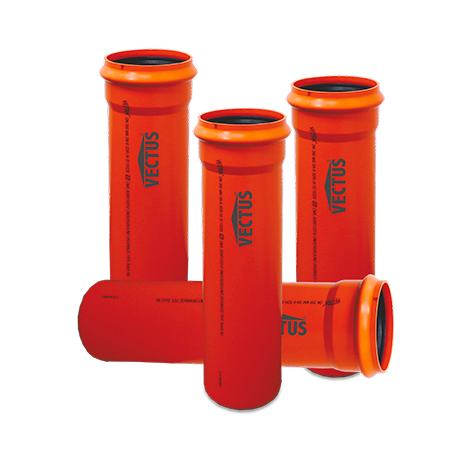 In the last few decades, plastic pipes have taken over metal pipes for many good reasons such as low-maintenance, economical cost, durability, and leak-free joints. Let's explore what makes Vectus SWR and UPVC drainage pipes a perfect choice for sewage operations.
Multi-purpose
Our range of Sewage pipes and fittings is suitable for residential, commercial, as well as industrial applications. The SWR (soil, wastewater, and rainwater) drainage system is installed to dispose of rainwater and excess water. By doing so, the contamination of water is prevented which puts a stopper on all kinds of water-borne diseases. These pipes are used for rainwater harvesting as well.
UPVC underground drainage pipes are used for household and industrial applications. Other than for normal sewage operations, these pipes are used to transport toxic wastewater from industries to a water treatment plant. After the intoxicated water has been through water treatment, the pipes are used to transfer the fluid into an open water body.
Lightweight
Plastic sewage pipes are lightweight yet strong enough to outperform any alternative drainage pipes out there. Being lightweight also helps in the installation of these pipes, especially when catering to a huge network of wastewater management.
Durable
Plastic drainage pipes are highly durable making them suitable for heavy load-bearing capacity. Vectus UPVC and SWR drainage pipes are more economical and durable than concrete and conventional plastic pipes of similar stiffness.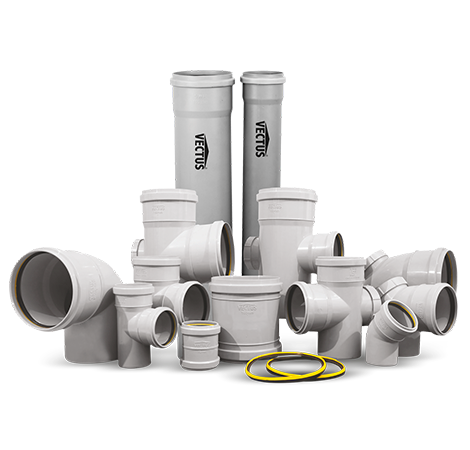 Cost-effective
Plastic pipes are highly cost-effective in the long run as compared to metal and concrete pipes as they require low maintenance.
Long-lasting
PVC and UPVC pipes last for more than five decades under ideal conditions, thanks to their quality of being corrosion resistant and chemically inert.
Leak-proof joints
Another advantage of installing Vectus UPVC underground pipes is the ability of these pipes to interlock with each other strongly. Leaky joints can cause issues such as soil erosion and structural damage. Therefore, it is important to use pipes that keep a stronghold and are leak-proof.
Easy to install
Being lightweight makes plastic drainage pipes easy to carry and install. Additionally, SWR and UPVC sewage pipes do not require solvent cement for joining.
Available in different sizes
The Vectus range of UPVC underground pipes varies from 63 mm to 315 mm for Plain and Elastomeric Sealing Ring Joints and 63 mm to 200 mm for solvent cement joints. The SWR drainage pipes are available from 75 mm to 160 mm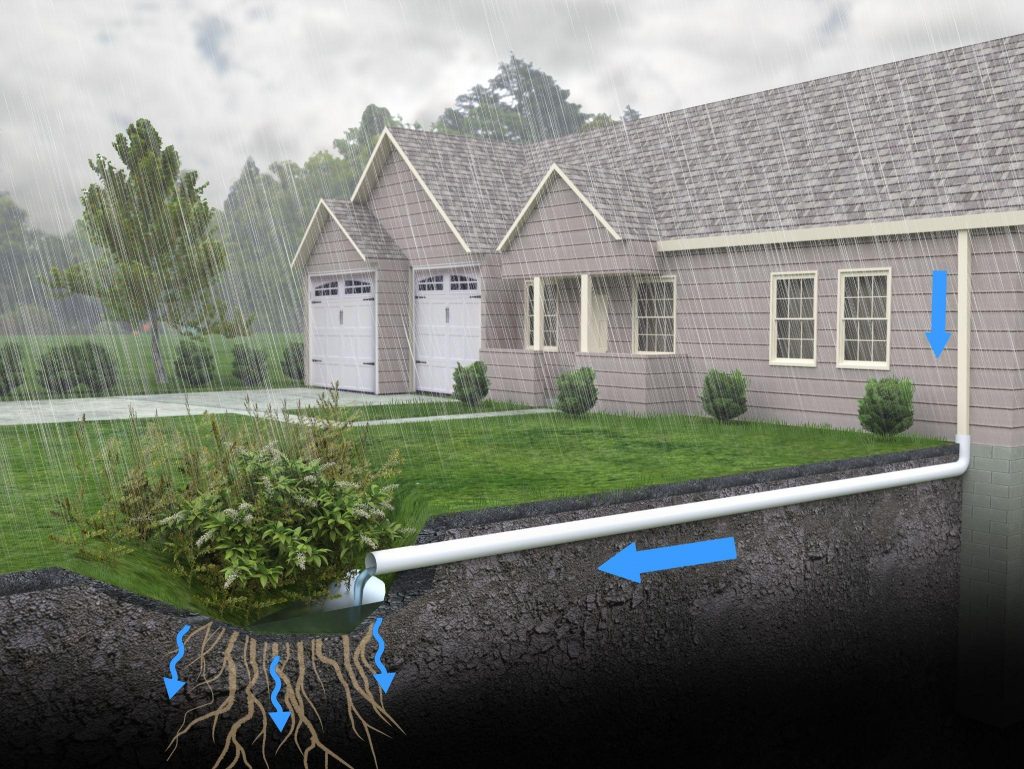 Which one should you buy?
No matter residential, commercial or industrial, plastic pipes have proved themselves to be a better alternative for sewage systems as compared to metal and concrete pipes. To sum up, SWR drainage pipes and fittings are best suitable for rainwater harvesting, and management of excess wastewater.
UPVC underground drainage pipes are best suited for the disposal of wastewater in households and the transfer of industrial effluent. Being underground, these pipes are also suitable for drainage of excess water to maintain the look and feel of your garden. Click the link below to learn more about SWR and UPVC drainage systems:
https://www.vectus.in/pipes-fittings/sewage/swr-drainage-system
https://www.vectus.in/pipes-fittings/sewage/upvc-underground-drainage-pipes
Hope this article helped in answering any questions you had about different types of drainage pipes and their uses.