When it comes to renovating your home, the bathroom is an important space that requires a new modern look and feels like a personal space. It's crucial to choose bathware that fits utility and also gives a contemporary, chic and sleek look to your space. Explore Vectus Smart dual PTMT taps, health faucets, and overhead showers which would transform your space to your ideal bathroom.
Choose aesthetics and utility
It's time to switch from your old, outdated faucets to modern and sleek Smart PTMT dual series plastic taps, newly launched by Vectus. The plastic taps collection that come in yellow and blue range liven up your bathroom space. While the ivory and yellow PTMT Taps series make your bathroom feel like a ray of sunshine, the ivory and blue series give a cool, breezy and oceanic vibe to it. The utility is not compromised no matter which vibe you opt for. Vectus Smart dual PTMT tap series are rust-free and durable against hard water. These plastic taps also have an aesthetic and elegant appearance, quarter-turn fitting, are safe against theft, and are suitable for hot and cold water up to 75 degrees Celsius. Isn't that a great way to make utility and aesthetics match!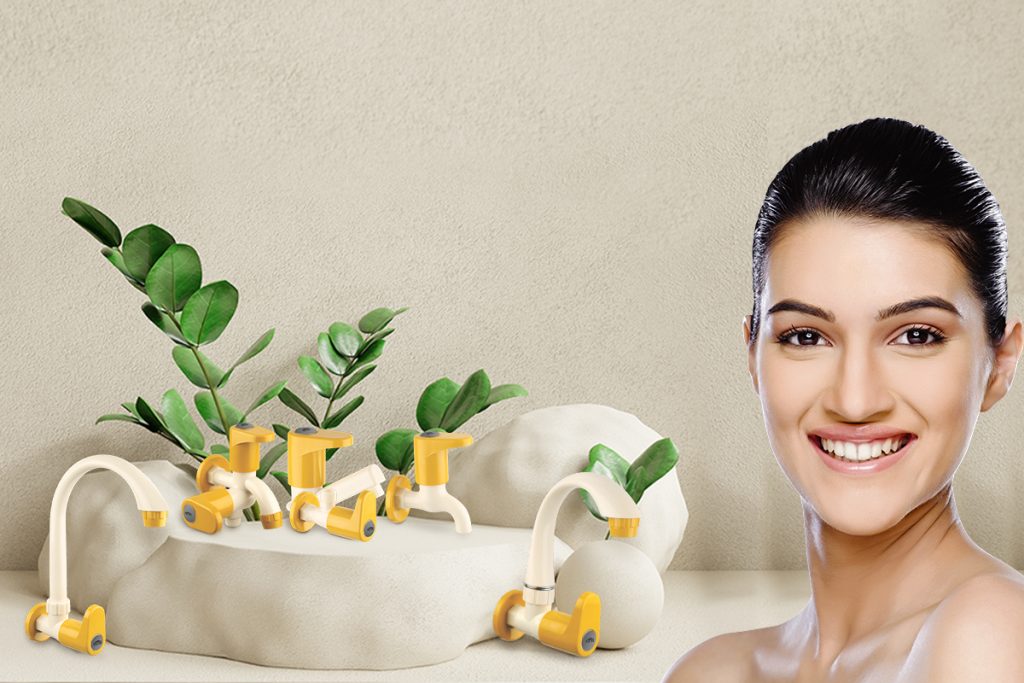 Essential faucet for every bathroom space
Add a touch of elegance to your bathroom spaces with sleek, shiny health faucets. Vectus has launched new health plastic taps that are rust-free, give high-performance and convenience, come in a modern design, premium ABS material, wall hook, and have a hose included since every bathroom space requires a handy, convenient faucet that gives a sleek, modern finish as well.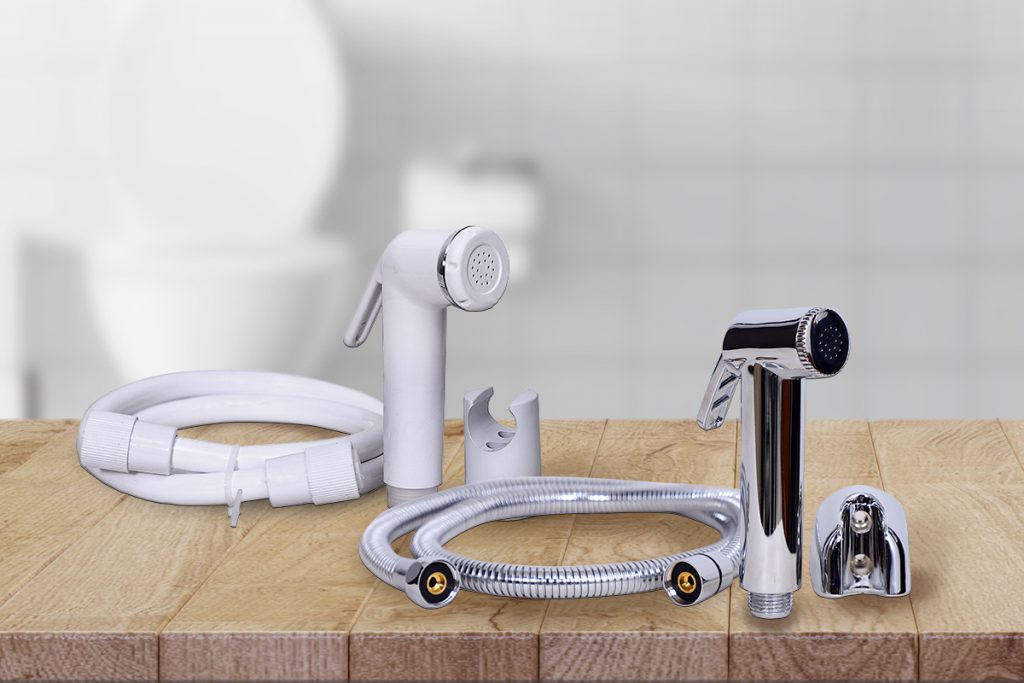 Experience nature's refreshing downpour
A refreshing shower has the power to transform and uplift moods and make showering a cool, breezy experience. Vectus Overhead showers feel like cool rain, the fresh breeze makes your shower a rejuvenating experience. A warm, tranquil shower has the power to transform your bath into a relaxing experience. A cold, fresh shower on the other hand has the power to wake the body up into feeling more energetic. Vectus Overhead showers have arm and flange- 3″ & 5″, which are built with a premium design for durability, reliability and a rain-like experience that gives ideal performance for both hot and cold water. This overhead shower is easy to install offering an equal and consistent distribution of water, resistance to corrosion, tarnishing and flaking.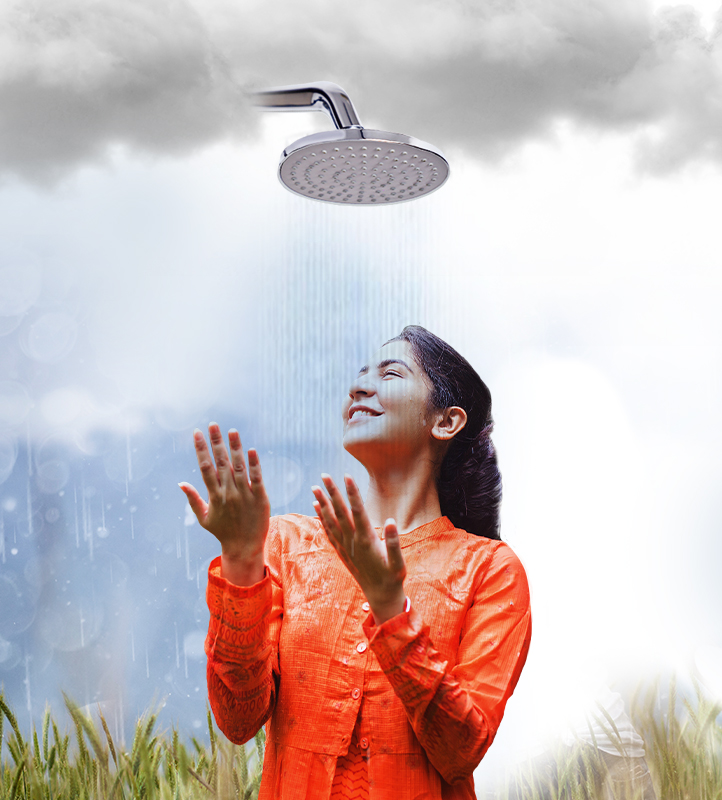 Bath spaces have evolved to become a place of rejuvenation and tranquility, therefore it is important to choose bath ware that helps you keep it your sacred space and haven for a truly relaxing atmosphere.