Whether you're installing a plumbing system or replacing them, piping systems are an important infrastructural decision. There are many ranges of piping systems available with specific applications and material build. CPVC piping systems are arising as a preferred choice of piping system in residential and industrial plumbing systems. Let us explore what makes CPVC the ideal plumbing pipes.
What are CPVC pipes?
CPVC pipes are manufactured from Chlorinated Polyvinyl Chloride which is a thermoplastic produced by chlorination of polyvinyl chloride (PVC) resin, significantly more flexible and with an ability to withstand higher temperatures. CPVC piping systems are getting more recognition with an increasingly rising demand in the market. One of the best CPVC piping systems in the country, Vectus CPVC plumbing pipes and fittings are manufactured using world-class raw material and technology, which makes them ideal for both hot and cold water distribution systems.
CPVC for Residential Plumbing
Who doesn't prefer one tap for cold and hot water? Well, it's made easy as Vectus CPVC piping systems are compatible with both cold and hot water systems. The CPVC resin is significantly more flexible and can withstand higher temperatures than normal piping systems. CPVC is growing as a choice for residential plumbing as it is deemed safe for the transport and use of potable water i.e water that can be used for drinking, cooking, and bathing. Vectus CPVC pipes assure safe supply of both hot and cold water.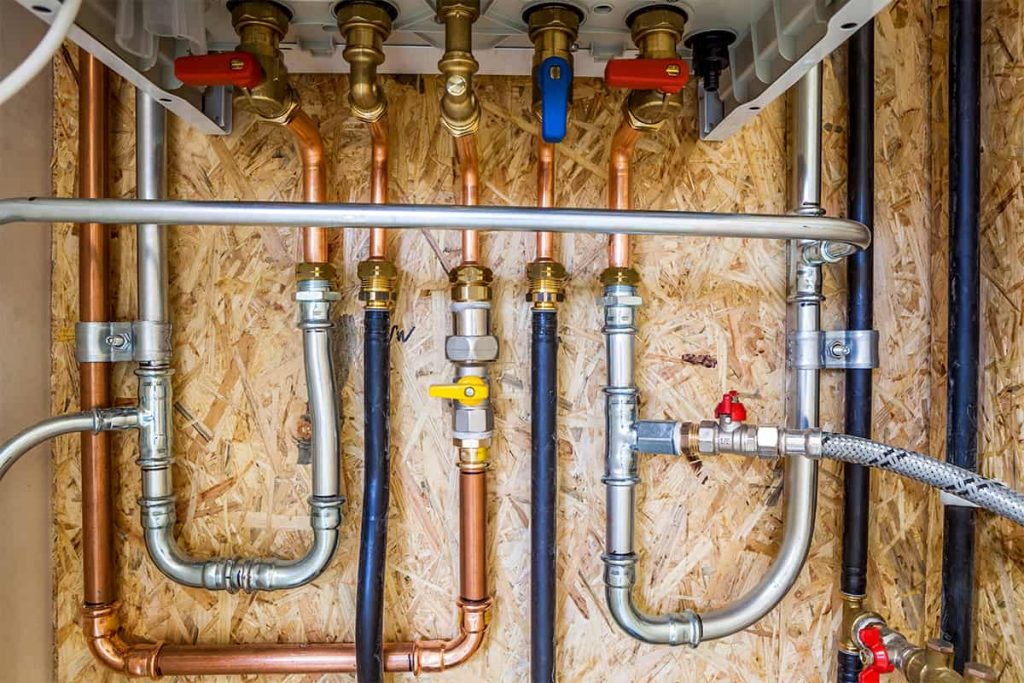 CPVC in Industrial Plumbing
Vectus CPVC plumbing pipes are the preferred choice for plumbers based on a range of beneficial characteristics. Vectus CPVC plumbing pipes have a unique combination of high impact resistance, with no compromise in the pressure bearing capacity/tensile strength or Vicat softening temperature. These qualities lower the chances of cracks/damages while handling, storage, and installation making them suitable for industrial applications. Vectus CPVC plumbing pipes can also be used for industrial liquid handling because of their long-lasting manufacturing that is able to face extremely harsh chemical environments. Hence, CPVC is often preferred in harsh chemical industries as a piping solution. These industries include chemical processing, mineral processing, power generation, wastewater treatment, etc.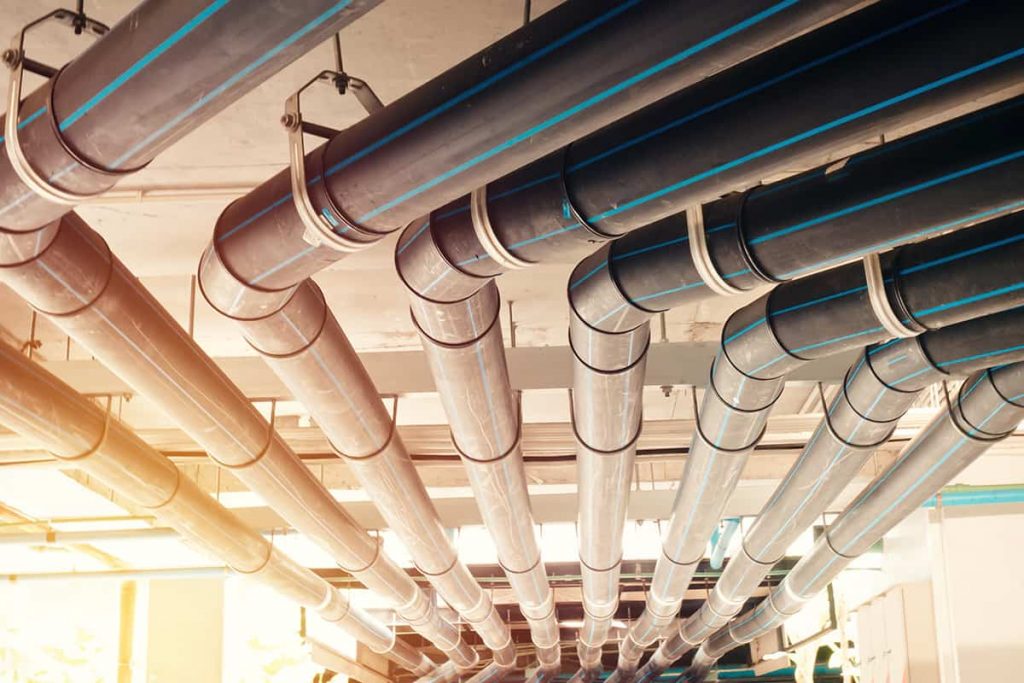 There are a number of benefits that make Vectus CPVC a preferred choice namely long service life, easy installation and handling, joint security with cement solvent, high strength and fire-retardant capability. Vectus CPVC Piping Systems are popular in hospitality, retail, education, healthcare sectors, and high-rise and multi-family residential spaces and are trusted by plumbers and consumers alike. Explore these and other piping systems, water storage tanks at Vectus.