Vectus SWR (Soil, Waste and Rainwater) Drainage System includes a wide range of soil, waste and rain water plumbing products for residential and industrial developments. The system is available in Ring-Fit and Self-Fit options, wherein the pipes are manufactured as per IS 13592 and fittings are as per IS 14735.
Vectus SWR pipes and fittings are available from 75 mm to 160 mm. The pipes are available in two types:
• Type A - Used for ventilation pipework and rainwater harvesting.
• Type B - Used for soil and waste discharge systems.
Vectus Ring Fit with Yellow Ring Technology
Vectus Ring Fit is a system that is joined together by simply pushing the spigot into socket end. This requires no threading or solvent for joining. The spigot end is held firmly in the socket by the reinforced Yellow Ring provided in the groove. It ensures leak-proof joints and prevents choking. This advanced co-moulded yellow ring enables the joints to compensate for the thermal expansion and contraction of plastic.
Vectus Ring Fit Systems Offer the Following Advantages
Fast and easy installation
No solvent cement required for making joints
Cost-effective
Yellow Ring technology allows thermal expansion and contraction
High flow rates - no choking
Accurate and perfect dimensional control
Vectus Self Fit
Vectus Self Fit (solvent cement type) pipes and fittings are joined together with solvent cement. Pipes are socketed on state of the art online belling machines and fittings are manufactured with collapsible ring fit design moulds with uniform groove size ensuring a high degree of dimensional accuracy resulting in perfect joint each time
Vectus SWR Drainage Systems are chemical and corrosion-resistant.
They are UV Stabilized, hence, they can withstand excessive UV rays as well as rough weather conditions which makes it suitable for external use.
Vectus SWR pipes are lightweight in comparison to conventional asbestos cement and copper iron pipes.
They are manufactured with high-quality standards and in a wide range.
They are strong and long-lasting.
Have a high flow rate, which is a result of a perfectly finished inner surface, thus, it brings an end to all the problems of clogging & choking up of drains.
Quick and conventional installation - Vectus SWR drainage systems come with integrated ring support which makes the installation trouble-free; they are watertight and the installation process doesn't require much manpower.
Elegant appearance - Vectus SWR Drainage Systems are a refreshing change from the conventional asbestos cement, cast iron or blow moulded fittings. They are the touch of smartness to the buildings.

Swr Pipes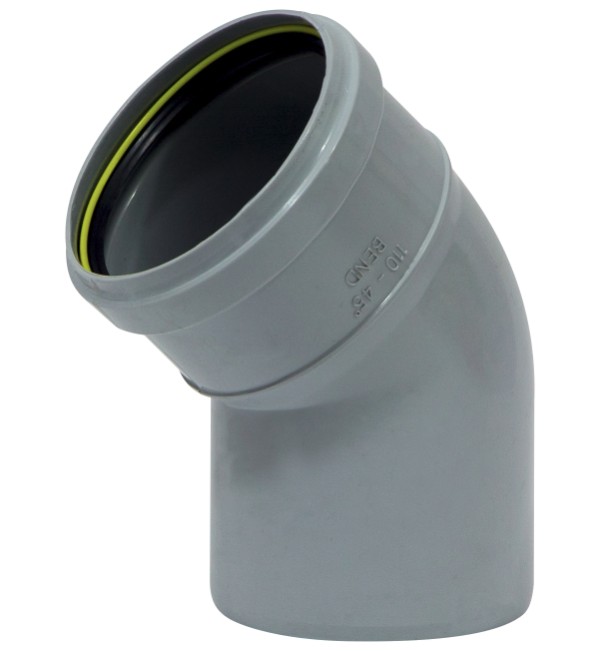 Bend 45 Degree Ring Fit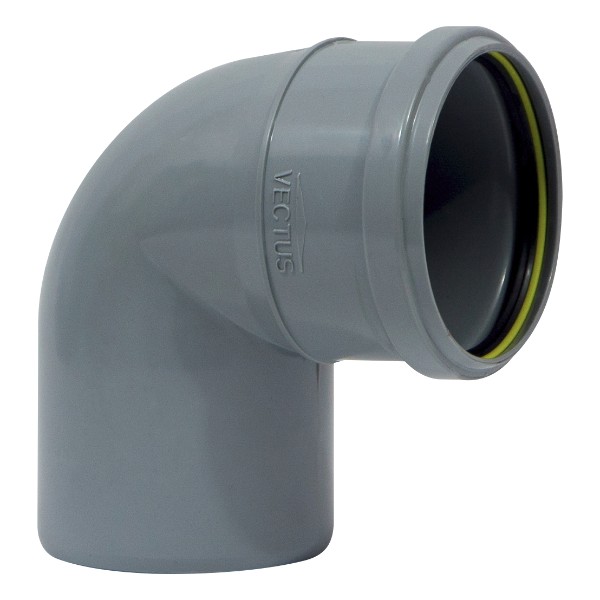 Bend 87.5 Degree Ring Fit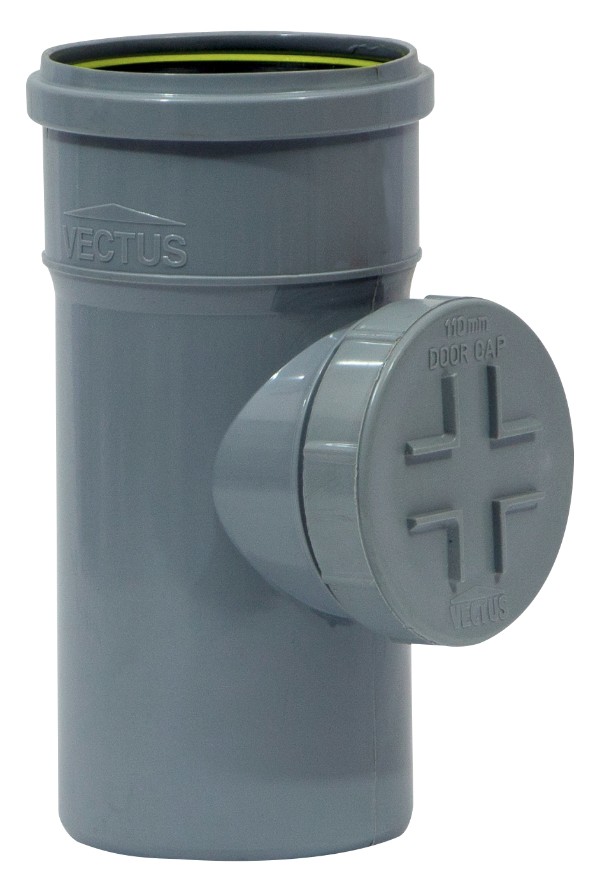 Cleaning Pipe Ring Fit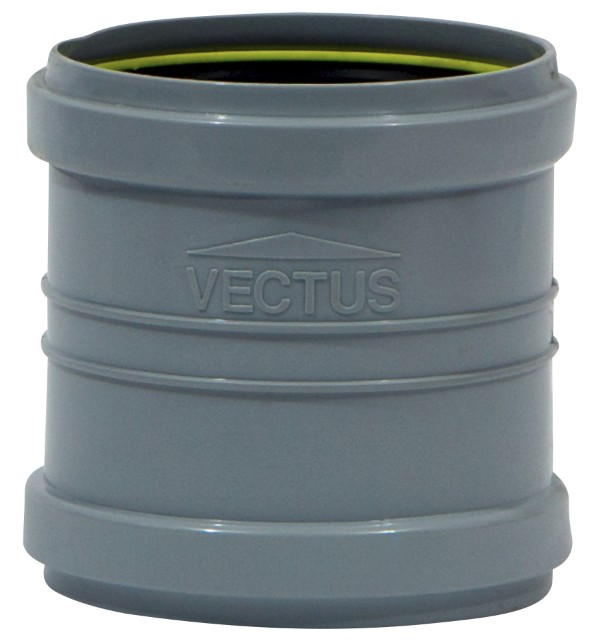 Coupler Ring Fit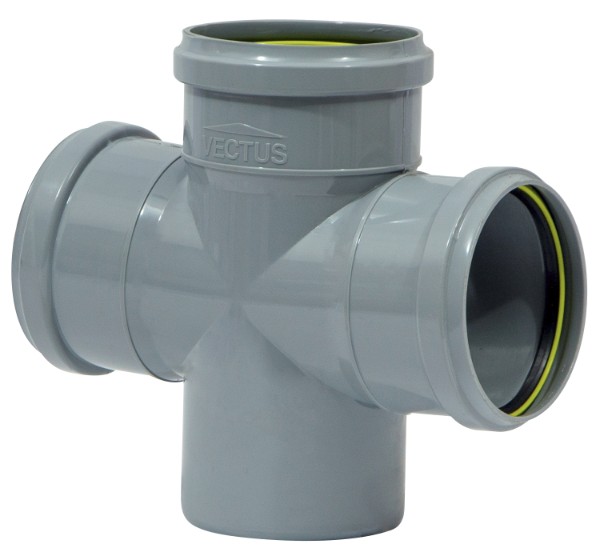 Cross Tee Plain Ring Fit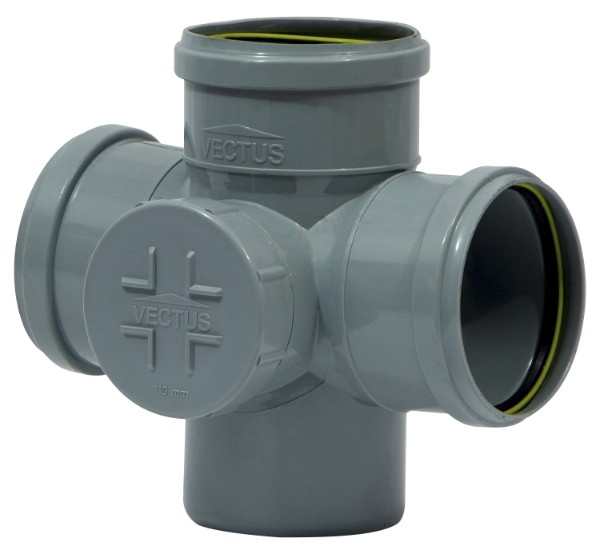 Cross Tee With Door Ring Fit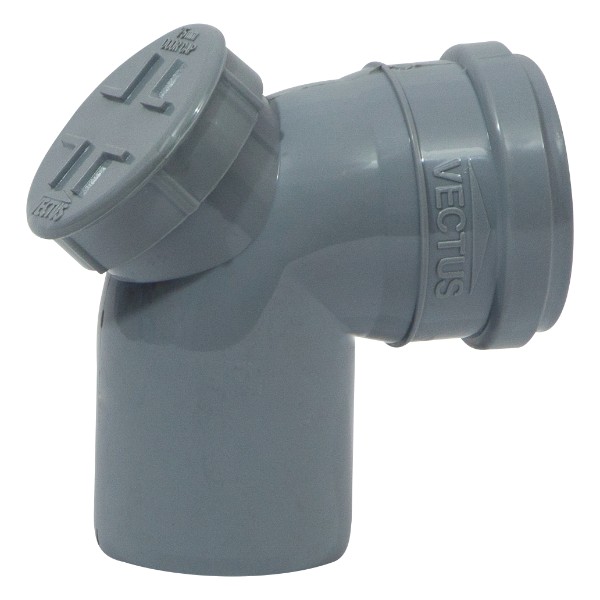 Door Bend 87.5 Degree Ring Fit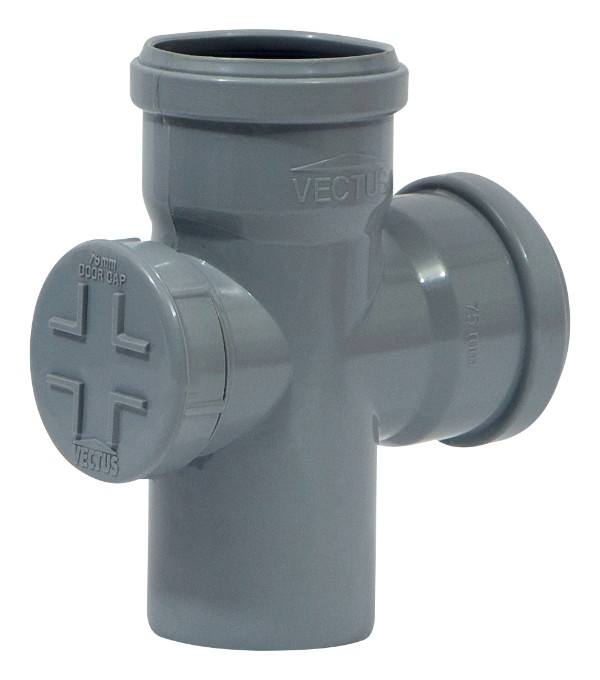 Door Tee Ring Fit

Double Y Plain Ring Fit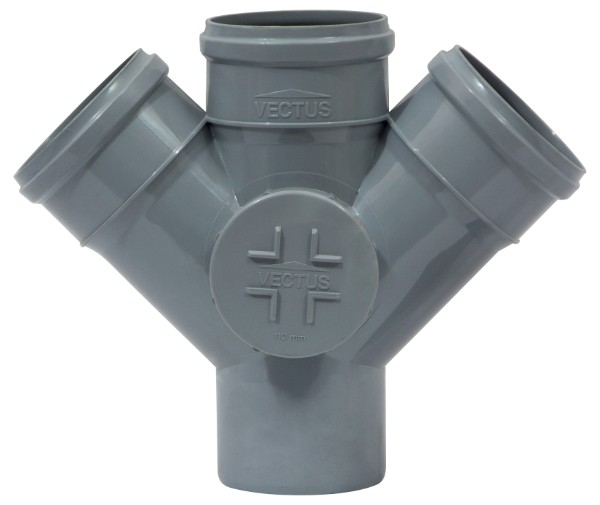 Double Y With Door Ring Fit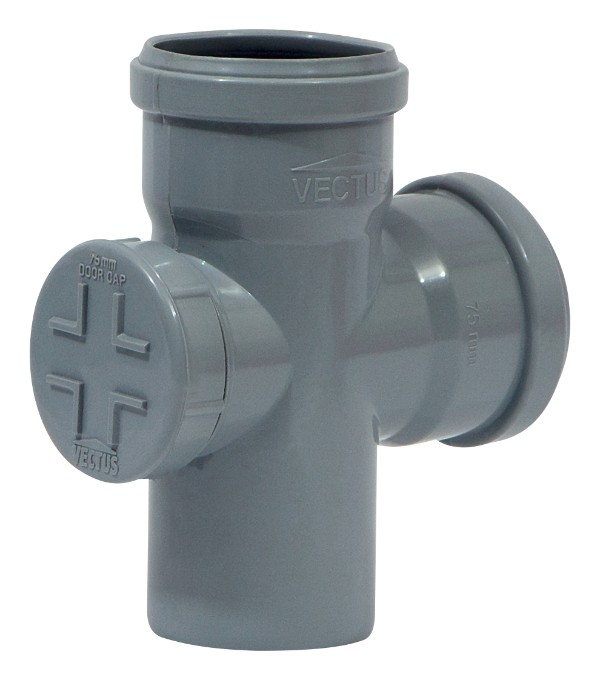 Reducing Door Tee Ring Fit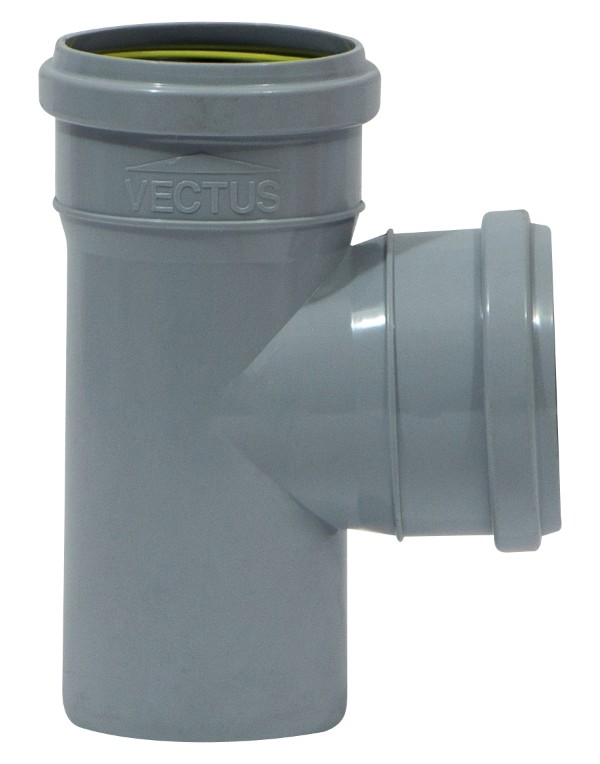 Reducing Tee Ring Fit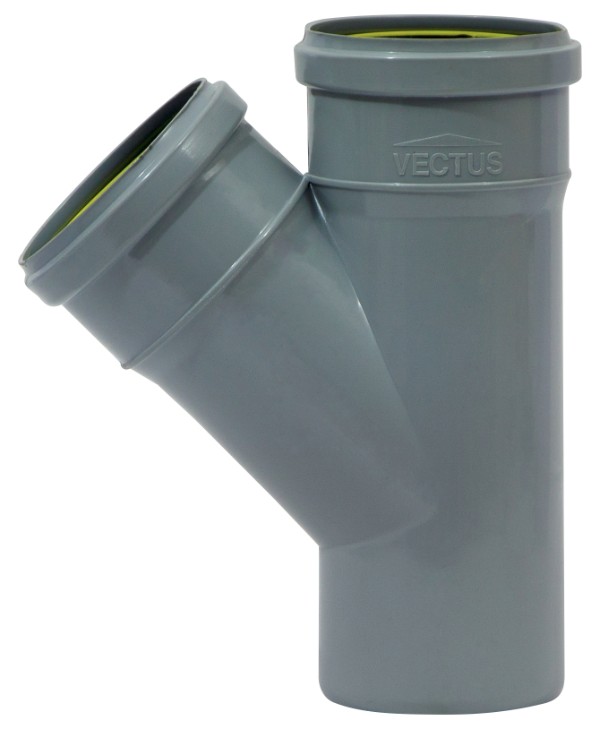 Reducing Y Ring Fit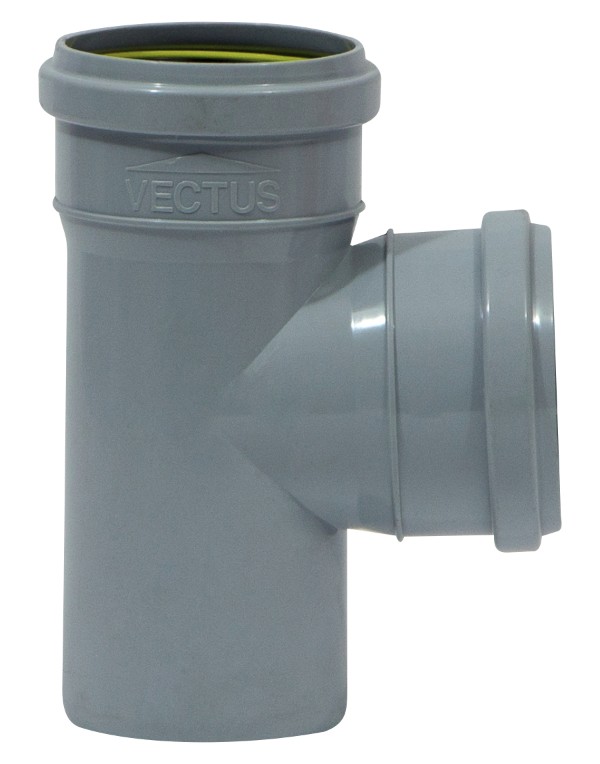 Single Tee Ring Fit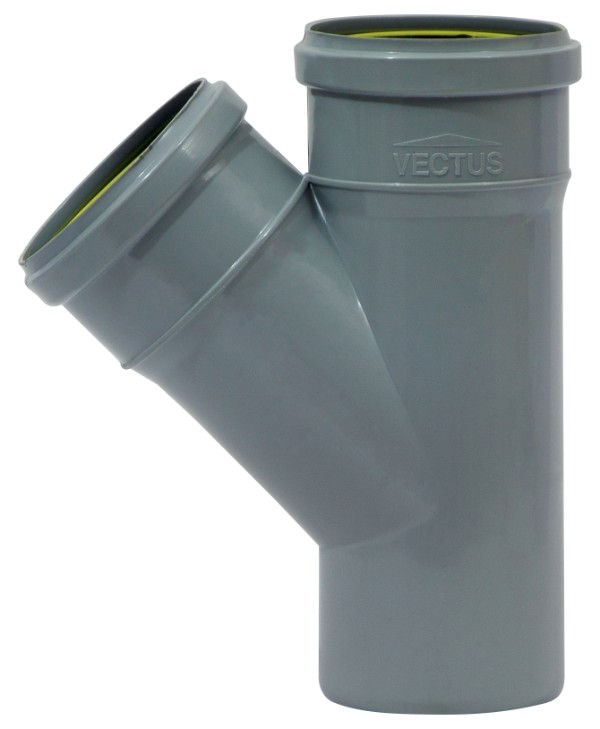 Single Y Ring Fit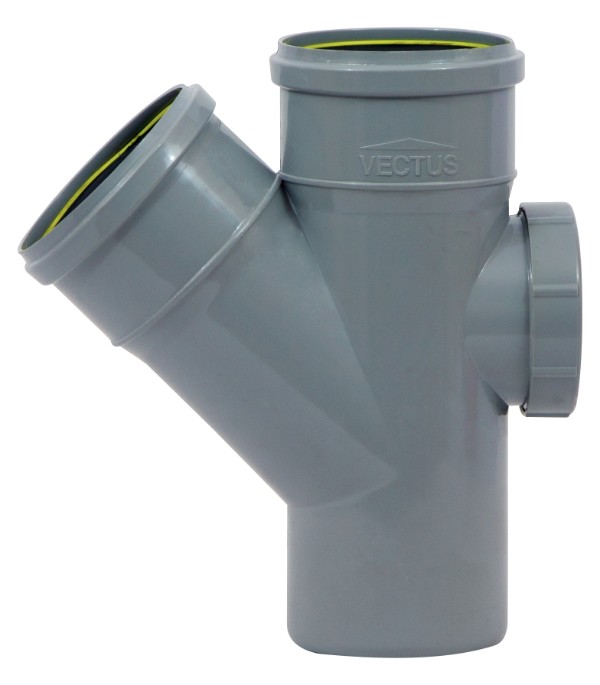 Single Y With Door Ring Fit

Swept Tee Ring Fit

Reducing Y With Door Ring Fit

Reverse Y Ring Fit

Reverse Y With Door Ring Fit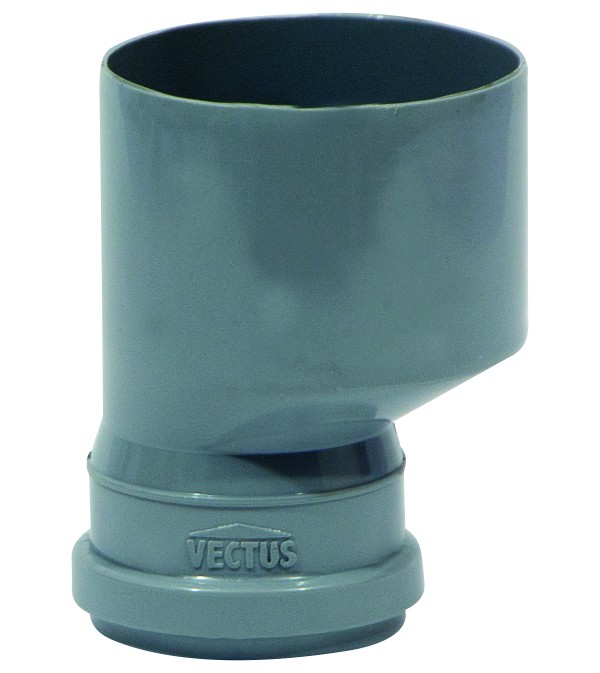 Reducer Ring Fit

Bend 87.5 Degree Self Fit

Bend 45 Degree Self Fit

Cleaning Pipe Self Fit

Coupler Self Fit

Door Bend 87.5 Degree Self Fit

Door Cap Self Fit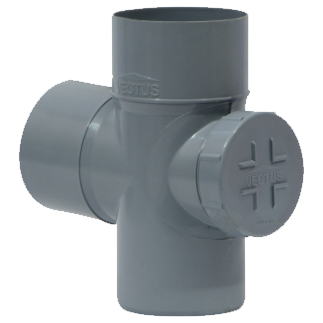 Door Tee Self Fit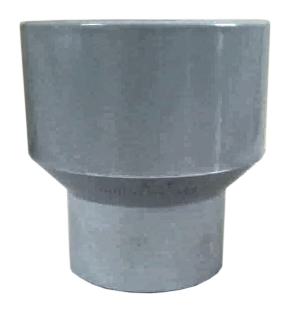 Reducer Self Fit

Single Tee Self Fit

Reducing Tee Self Fit

Reducing Y With Door Self Fit

Socket Plug

Swept Tee With Door Self Fit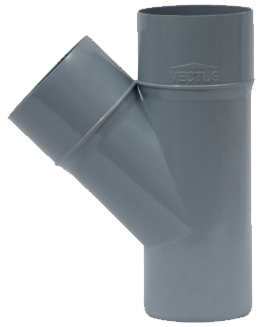 Single Y Self Fit

Cross Tee Plain Self Fit

Double Y Plain Self Fit

Reducing Y Self Fit

Single Y With Door Self Fit

Cross Tee With Door Self Fit

Double Y With Door Self Fit

Reverse Y Self Fit

Reducing Door Tee Self Fit

Reverse Y With Door Self Fit

Swept Tee Self Fit

Vent Cowl

P Trap Small

N Trap Without Jali

Pipe Clip

Multi Floor Trap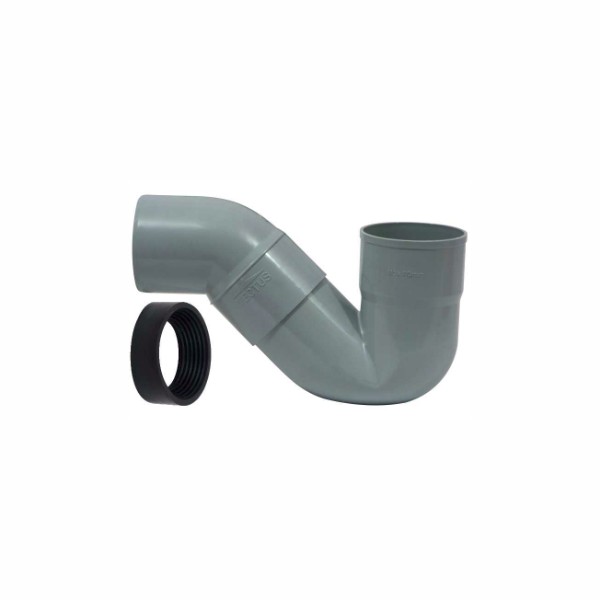 P Trap Small With Lip Ring

Q Trap

N Trap With Jali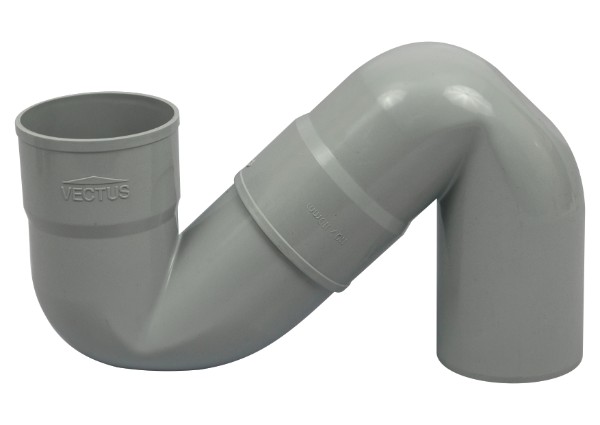 S Trap

Balcony Trap

Yellow Rubber Ring

Lip Ring

PVC Solvent Cement

Rubber Lubricant