Manhole Chamber is a major component of any sewage & drainage network. It is used in domestic and industrial sewage/drainage systems. It is an access point to public utilities and other important service for people. That includes access to sewers, telephones lines, electrical cabling, storm drains and gas utilities. This means that manholes do more than providing access to big tunnels. While using the Vectus Manhole Chamber, one can change the direction, Diameter of pipe and gradient of any sewage & drainage line.
Traditionally, Manhole & Inspection chamber was made using concrete & Bricks in India. But the Industrial Effluents ,underground water, chemicals & gases would always cause cracks and leakages.
PE Manholes are designed as per the latest and most comprehensive European standards EN 13598 -2 have a proven track record with many advantages over conventional brick or concrete manholes.
Resistance to water and chemicals is very high.
The weight of a PE manhole is about 5% of a concrete manhole.
Thermoplastic manholes will not leak, protecting the environment.
Assembly of PE manholes is easy even in difficult terrain and hard conditions.
Lifetime expectancy is 50 years. It will not require minimum maintenance during this period.
Significantly faster, safer and easier installation - hour vs days/weeks
No Maintenance - No Corrosion hydraulically optimized flow profiles
Highly Durable - Over 50 years of service life in changing site conditions ranging from the heavy vehicular load, industrial waste to the high water table.
Environment friendly.
Protecting the environment as well as underground water.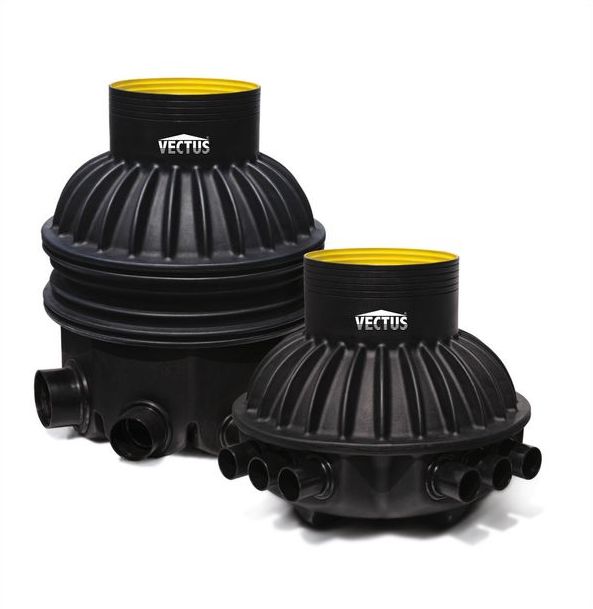 PE Manhole